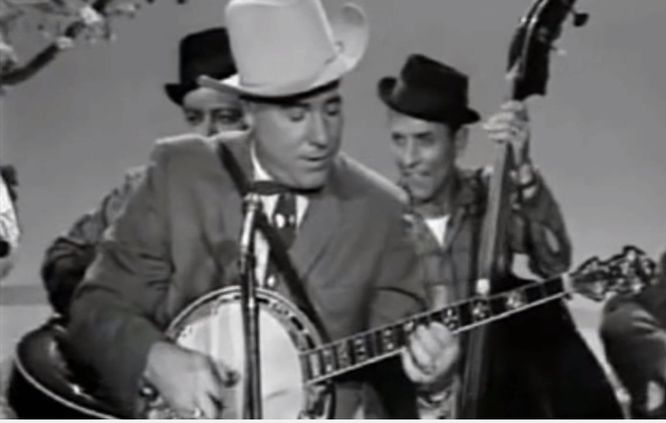 Lester Flatt And Earl Scruggs performs "Foggy Mountain Breakdown"
"Foggy Mountain Breakdown" is a bluegrass music instrumental written by Earl Scruggs and first recorded on December 11, 1949 by the bluegrass artists Flatt & Scruggs and the Foggy Mountain Boys. It is a standard in the bluegrass repertoire.
The 1949 recording features Scruggs playing a Gibson Granada five-string banjo.
It is used as background music in the 1967 motion picture Bonnie and Clyde, especially in the car chase scenes, and has been used in a similar manner in many other films and television programs, particularly when depicting a pursuit scene in a rural setting.In 1968, both the 1949 Mercury records version and a newly recorded Columbia version were listed at one position of the Billboard Hot 100, peaking at #55.