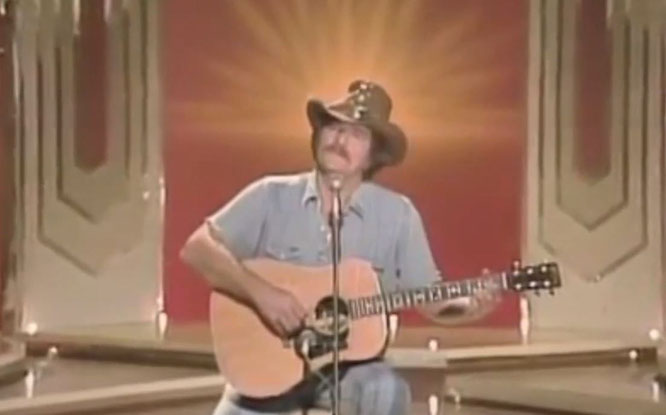 Ed Bruce performs "The Last Cowboy Song" live video.
William Edwin Bruce, Jr. (born December 29, 1939) is an American country music songwriter and singer. He is known for penning the 1975 song "Mammas Don't Let Your Babies Grow Up to Be Cowboys" and recording the 1982 country number one hit "You're the Best Break This Old Heart Ever Had". He also co-starred in the television series Bret Maverick with James Garner during the 1981-82 season.
In 1980, Bruce signed with MCA Records, where he would score his biggest successes. His early hits with MCA included "Diane", "The Last Cowboy Song", "When You Fall In Love (Everything's A Waltz)", "Evil Angel", and "Love's Found You And Me".
Ed Bruce The Last Cowboy Song Lyrics
This is the last cowboy song the end of a hundred year waltz
Voices sound sad as they're singing along another piece of America's lost
He rides a feed lot and clerks in a market on weekends selling tobacco and beer
His dreams of tomorrow surrounded by fences
But he'll dream tonight of when fences weren't here
He blazed the trail with Lewis and Clark
And eyeball to eyeball Ol' Wyatt backed down
He stood shoulder to shoulder with Travis in Texas
And rode with the Seventh when Custer went down
This is the last cowboy song
Remington showed us how he looked on canvas
And Louie L'Amore has told us his tale
And Willie and Waylon and me sing about him
And wish to God we could have ridden his trail
The Old Chisholm Trail is covered in concrete now
And they truck 'em to market in fifty foot rigs
They blow by his market never slowing to reason
Like living and dying was all he did
This is the last cowboy song
This is the last cowboy song
This is the last cowboy song