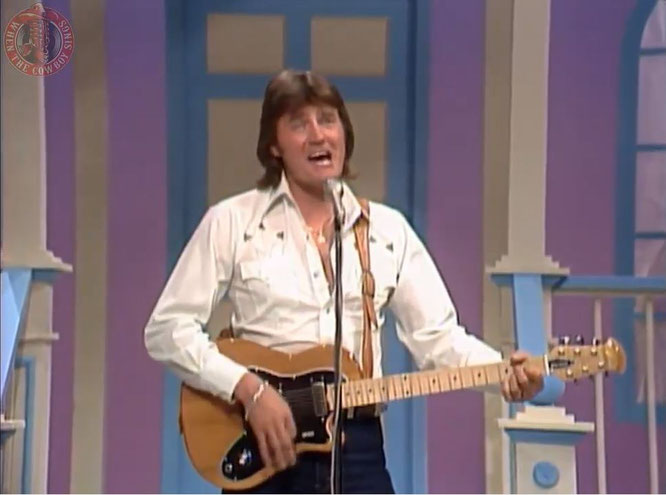 Eddy Raven performs "Peace Of Mind"
Side B of the single released in 1981, was accompanied by the A side by Just Leave Me Alone.
I reach number 23 in Hot Country Songs, being 12 weeks in total.
Edward Garvin Futch (born August 19, 1944) is an American country music artist known professionally as Eddy Raven. Known for his Cajun-influenced country music, Raven has been a recording artist since 1962. He has charted more than thirty-five singles in his career, including the Number One hits "I Got Mexico", "Shine, Shine, Shine", "I'm Gonna Get You", "Joe Knows How to Live", "In a Letter to You" and "Bayou Boys", as well as several more Top Ten hits, including seventeen consecutive Top Tens between 1984 and 1990.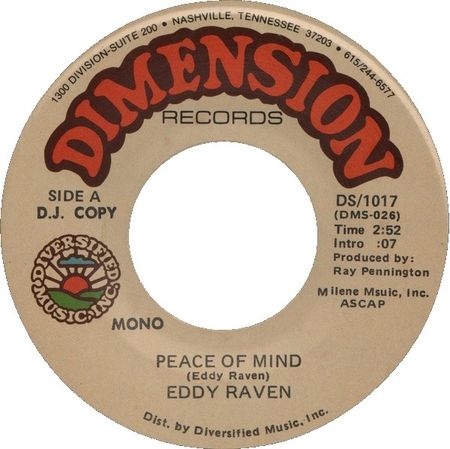 Eddy Raven Peace Of Mind Lyrics
I wake up some nights scared and shaking
I reach for you and find I'm all alone
Life out on this highway sure gets lonely 
Things aren't any better back at home
Instead of trying to please those other people
When I started trying to please myself
Peace of mind is all that really matters
Lately I don't think of nothing else
And you are my only salvation
You're the only comfort I can find
Living on the edge out chasing rainbows
Honey you're my only peace of mind
Show me once again how much you love me
Lay down here beside me one more time
Promise me you'll be right here forever
Promise me you'll love peace of mind