Save The Last Dance For Me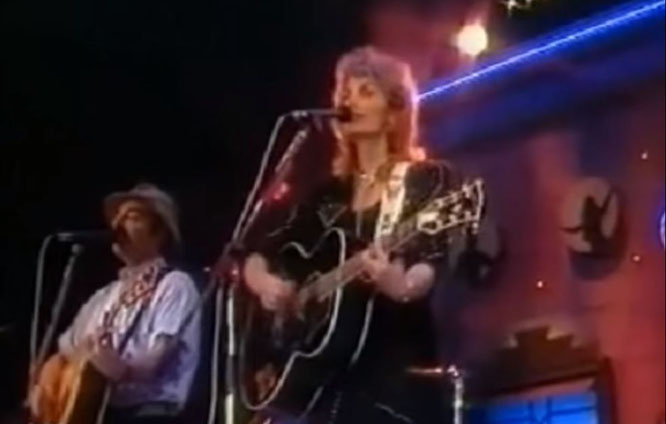 Emmylou Harris  performs "Save The Last Dance For Me",live video.
"Save the Last Dance for Me" is the title of a popular song written by Doc Pomus and Mort Shuman, first recorded in 1960 by The Drifters, with Ben E. King on lead vocals.
Emmylou Harris covered the song in a country/bluegrass style in 1979, including it on her Blue Kentucky Girl album. Also released as a single, her version reached the top-ten on the U.S. country singles chart in mid-1979.
Emmylou Harris - Save The Last Dance For Me Lyrics
You can dance
Every dance with the girl who gives you the eye
Let her hold you tight
You can smile
Every smile for the girl who'd like to treat you right
'Neath the pale moonlight
But don't forget who's takin' you home
And in who's arms you're gonna be
Oh, darlin', save the last dance for me
Oh, I know
That the music's fine like sparklin' wine
Go and have your fun
Dance and sing
But while we're apart 
Don't give your heart to anyone
And don't forget who's takin' you home
And in who's arms you're gonna be
Oh, darlin', save the last dance for me
You can dance
Go and carry on till the night is gone
And it's time to go
If she asks
If you're all alone, can she take you home
You must tell her no
And don't forget who's takin' you home
And in who's arms you're gonna be
Oh, darlin', save the last dance for me
And don't forget who's takin' you home
And in who's arms you're gonna be
Oh, darlin', save the last dance for me