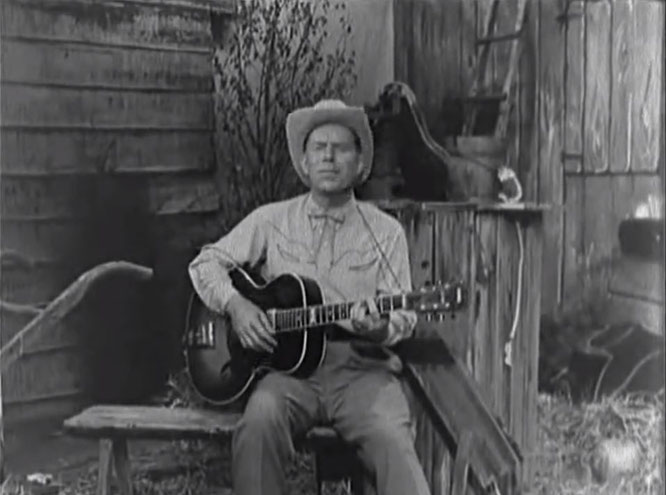 Floyd Tillman performs "Slipping Around"Live Video.
"Slippin' Around" is a song written and recorded by Floyd Tillman in 1949. The most popular recording was a cover version by Margaret Whiting and Jimmy Wakely which reached number one on the Retail Folk (Country) Best Sellers chart.It is a song about a person cheating on his/her spouse.
Tillman wrote a follow-up song, the same year, with essentially the same melody, called "I'll Never Slip Around Again" in which the cheater has married the one that he/she cheated with, and is in turn worried that he/she is being cheated on. Tillman, as well as Whiting and Wakely, recorded this song as well, as did Doris Day.
Floyd Tillman - Slipping Around Lyrics
Seems we always have to slip around
To be together, Dear
Slipping around
Afraid we might be found
I know I can't forget you
And I've gotta have you near
But we just have to
Slip around and live in constant fear
Oh, you're tied up with someone else
And I am all tied up, too
I know I've made mistakes, Dear
But I'm so in love with you
I hope some day I'll find a way
To bring you back to me
And I won't have to slip around
To have your company
Oh, you're tied up with someone else
And I'm all tied up, too
I know I've made mistakes, Dear
But I'm so in love with you
I hope some day I'll find a way
To bring you back to me
And I won't have to slip around
And I won't have to slip around
To have your company