Famous Last Words Of A Fool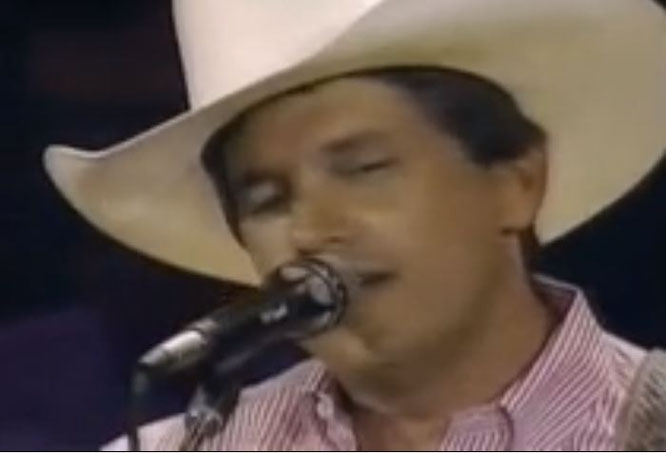 George Strait performs "Famous Last Words Of A Fool " Live Video.
"Famous Last Words of a Fool" is a song written by Dean Dillon and Rex Huston, and recorded by American country music artist George Strait. It was released in January 1988 as the first single from his album If You Ain't Lovin', You Ain't Livin'.
The song was co-written by Dean Dillon, whose version peaked at number 67 on Billboard's Hot Country Singles & Tracks chart in 1983.
George Strait Famous Last Words Of A Fool Lyrics
I told her I wouldn't miss her at all
As she walked through the door
I couldn't care less 
If she didn't care anymore
And with tears in my eyes, I lied
I was glad we were through
As she drove away crying 
At the famous last words of a fool
Famous last words of a fool
Famous last words of a fool
You won't break my heart
And I don't love you
Famous last words of a fool
The first night without her would be easy
I kept tellin' myself
Although I'm dyin' at the thought of her lyin'
Somewhere else
There'll be nothin' to it
I'll easily find someone new
As my breaking heart echoes 
The famous last words of a fool
Famous last words of a fool
Famous last words of a fool
You won't break my heart
And I don't love you
Famous last words of a fool
You won't break my heart
And I don't love you
Famous last words of a fool