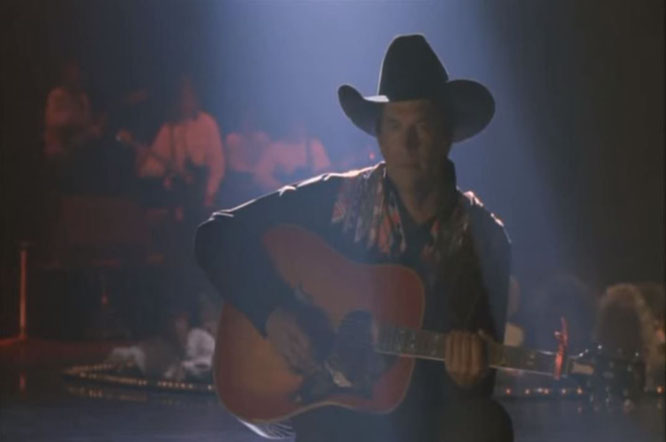 "I Cross My Heart" is a song written by Steve Dorff and Eric Kaz, and performed by American country music artist George Strait. It was released in September 1992 as the first single to his album Pure Country, which is also the soundtrack to the movie of the same title. It reached number-one in both the United States and Canada. The song is featured as the movie's finale.
The music video was directed by Charley Randazzo, and is completely made from scenes from the movie, Strait's next music video "Heartland" also uses scenes from Pure Country. The two videos were released back to back as were the singles, while the rest of George Strait's music videos were made between every few singles.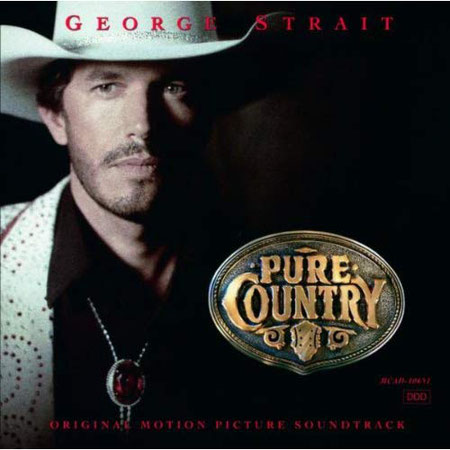 George Strait - I Cross My Heart Lyrics
Our love is unconditional
We knew it from the start
I can see it in your eyes
You can feel it from my heart
From here on after
Let's stay the way we are right now
And share all the love and laughter
That a lifetime will allow.
I cross my heart
And promise to
Give all I've got to give
To make all your dreams come true
In all the world
You'll never find
A love as true as mine
You will always be the miracle
That makes my life complete
And as long as there's a breath in me
I'll make yours just as sweet
As we look into the future
It's as far as we can see
So let's make each tomorrow
Be the best that it can be
I cross my heart
And promise to
Give all I've got to give
To make all your dreams come true
In all the world
You'll never find
A love as true as mine
And if along the way we find a day
It starts to storm
You've got the promise of my love
To keep you warm
In all the world
You'll never find
A love as true as mine
A love as true as mine