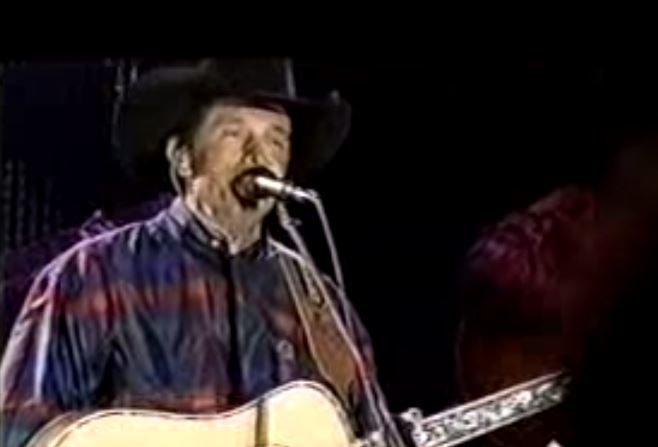 George Strait performs "True"
"True" is a song written by Marv Green and Jeff Stevens, and recorded by American country music artist George Strait. It was released in June 1998 as the second single from his album, One Step at a Time. The song peaked at number 2 on the U.S. Billboard Hot Country Singles & Tracks (now Hot Country Songs) charts and reached number-one on the Canadian RPM Country Tracks chart.
The song debuted at number 69 on the Hot Country Singles & Tracks chart dated May 2, 1998, from unsolicited airplay, while "I Just Want to Dance With You" was still climbing that chart. A month later, it was released as a single, and re-entered the chart at number 64 on the week of June 13, 1998. It charted for a total of 25 weeks on that chart, and peaked at number 2 on the chart dated August 29, 1998.
"True" was the first of Strait's singles to top the charts in Canada, without reaching number 1 in his native USA.
George Strait - True Lyrics
True in this modern world when two lovers get together
Chances of 'em ever makin' it to forever
Couldn't be better than two in a million hearts.
Girl this ain't just another run of the mill emotion
What I'm feelin' is the definition of devotion,
My love for you is true.
True, like the sun comin' up each mornin'
Bright as the light in a baby's smile,
Sure as a mountain river windin',
Right as the rain fallin' from the sky,
Girl my love for you, is true.
True, not another minute on this Earth can be borrowed,
So there's no way to know when I'll live my last tomorrow
But everyday I get, I'll share with you.
This feelin' just keeps gettin' stronger as the time goes by
It's written on my face, you can see it in my eyes,
My love for you is true.