As the second single from his album Always Never the Same. It was Strait's 35th Number One single on the Hot Country Singles & Tracks (now Hot Country Songs) chart. It also reached number 27 on the Billboard Hot 100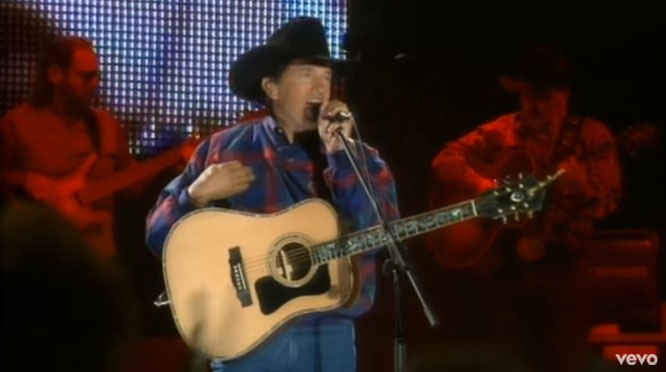 George Strait performs "Write This Down" live video Nashville 1999
"Write This Down" is a song written by Dana Hunt Black and Kent Robbins, and performed by American country music singer George Strait. It was released in March 1999 as the second single from his album Always Never the Same. It was Strait's 35th Number One single on the Hot Country Singles & Tracks (now Hot Country Songs) chart. It also reached number 27 on the Billboard Hot 100, becoming one of his most successful crossover singles to date.
George Strait The Cowboy Rides Away lyrics
I never saw the end in sight; fools are kind of blind.
Thought everything was going alright, but I was running out of time.
'Cause you had one foot out the door, I swear I didn't see
But if you're really going away, here's some final words from me.
Baby, write this down, take a little note to remind you in case you didn't know,
Tell yourself I love you and I don't want you to go, write this down.
Take my words, read 'em every day, keep 'em close by, don't you let 'em fade away,
So you'll remember what I forgot to say, write this down.
I'll sign it at the bottom of the page, I'll swear under oath
'Cause every single word is true, and I think you need to know,
So use it as a bookmark, stick it on your 'frigerator door,
Hang it in a picture frame up above the mantel where you'll see it for sure.
You can find a chisel, I can find a stone.
Folks will be reading these words, long after we're gone.
Oh I love you and I don't want you to go, baby write this down.