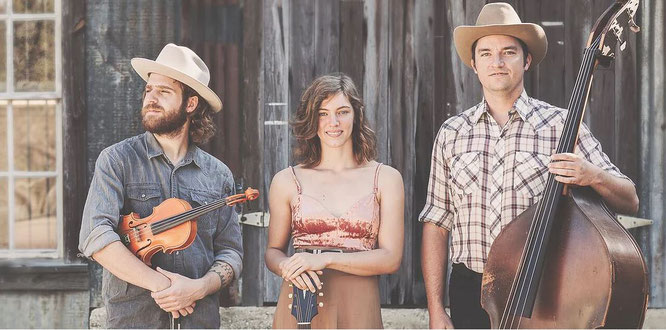 This is a brand new six tune CD released by Georgia Parker. She is featured on vocal and also plays some wonderful guitar. Joining her are both Ian Lee who also handles vocals and plays an awesome fiddle and Nick Lochman, the bassist and also a vocalist. The album opens in a Western mood with Georgia's own composition, A Cowboy's Life.
The album also includes classic pop music standards done in the groups Western Swing style, Exactly Like You from the pen of Jimmy McHugh and Al Jolson's Avalon. Also included are two really nice Western Swing originals, Nick Lochman's See You in the Window and Ian Lee's composition Swing Baby, Swing. The final tune is She's Not Leavin'.
The CD is available for digital download on Georgia's website for $6 (bigcedarfever.com). It could also be purchased by mail by sending a check for $6 to Georgia Parker, 107 River Ranch Rd, Boerne, TX 78006.
Mike Gross, KSEY-FM, Seymour, TX & KTNK-AM, Lompoc, CA 
& www.swinginwest.com, April 5, 2018
Cowboy's Life
Exactly Like You
See You In The Window
Swing Baby Swing
She's Not Leavin'
Avalon