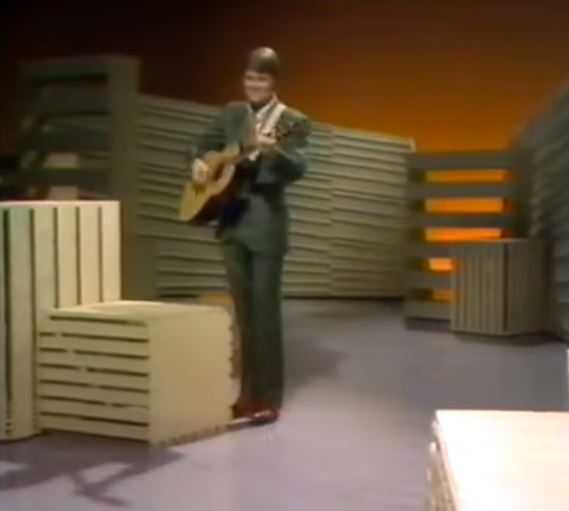 Glen Campbell performs "Galveston",live video.
"Galveston" is a song written by Jimmy Webb and popularized by American country music singer Glen Campbell who recorded it with the instrumental backing of members of The Wrecking Crew.In 2003, this song ranked number 8 in CMT's 100 Greatest Songs in Country Music. Campbell's version of the song also went to number 1 on the country music charts.On other charts, "Galveston" went to number 4 on the Billboard Hot 100 and number one on the "Easy Listening" charts.It was certified gold by the RIAA in October 1969.
The song is considered as the official anthem of Galveston Island and the City of Galveston, Texas.
Glen Campbell Galveston lyrics
Galveston, oh Galveston, I still hear your sea winds blowin'
I still see her dark eyes glowin'
She was 21, when I left Galveston
Galveston, oh Galveston, I still hear your sea waves crashing
While I watch the cannons flashing
I clean my gun and dream of Galveston
I still see her standing by the water
Standing there lookin' out to sea
And is she waiting there for me
On the beach where we used to run?
Galveston, oh Galveston, I am so afraid of dying
Before I dry the tears she's crying
Before I watch your sea birds flying in the sun
At Galveston, at Galveston