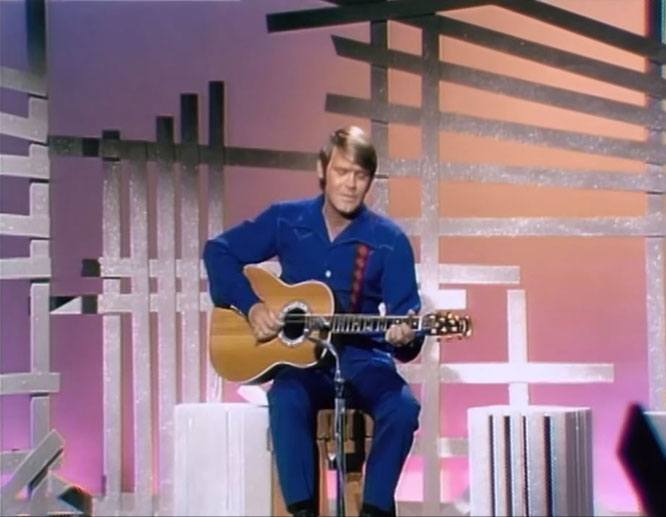 Glen Campbell performs "Wichita Lineman"
"Wichita Lineman" is a song written by American songwriter Jimmy Webb in 1968. It was first recorded by American country music artist Glen Campbell with backing from members of The Wrecking Crew and widely covered by other artists.
Campbell's version, which appeared on his 1968 album of the same name, reached number 3 on the US pop chart, remaining in the Top 100 for 15 weeks. In addition, the song also topped the American country music chart for two weeks, and the adult contemporary chart for six weeks. It was certified gold by the RIAA in January 1969. The song reached number 7 in the United Kingdom. In Canada, the single also topped both the RPM national and country singles charts. As of August 2017 the song has also sold 357,000 downloads in the digital era in the United States.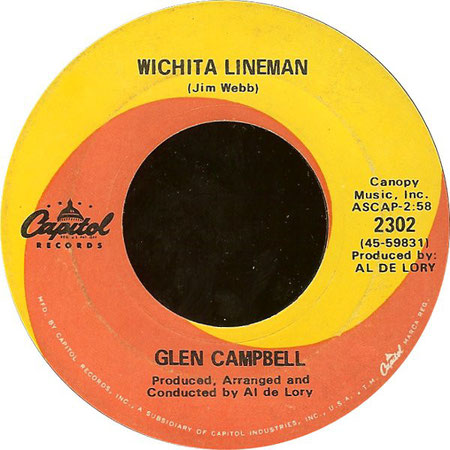 Glen Campbell - Wichita Lineman Lyrics
I am a lineman for the county 
And I drive the main road
Searchin' in the sun for another overload
I hear you singin' in the wire, 
I can hear you through the whine
And the Wichita lineman is still on the line
I know I need a small vacation 
But it don't look like rain
And if it snows that stretch down south won't ever stand the strain
And I need you more than want you, 
And I want you for all time
And the Wichita lineman is still on the line
And I need you more than want you, 
And I want you for all time
And the Wichita lineman is still on the line