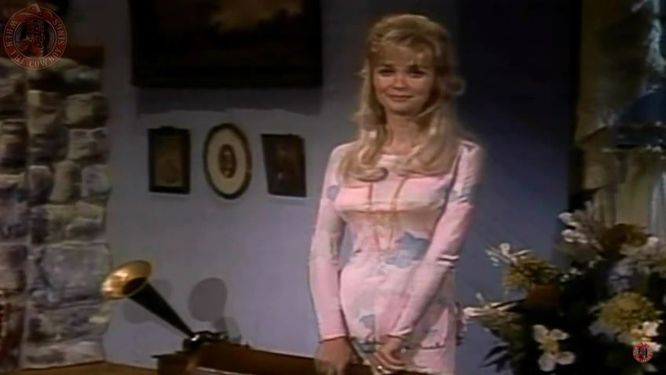 Gunilla Hutton performs "Greatest Story Never Told" on Hee Haw.
 Gunilla Hutton (May 15, 1942, Gothenburg) is a Swedish-born American actress and singer,perhaps best known for her roles as the second Billie Jo Bradley (1965–66) on Petticoat Junction (1963-70) and as a regular cast member in the television series Hee Haw until 1992. She was raised in Fort Worth, Texas.
She appeared in Perry Mason, The Love Boat, and Murder Can Hurt You (1980). In 2015, she appeared in a MeTV commercial promoting Petticoat Junction, alongside cast members Linda Kaye Henning and Lori Saunders.