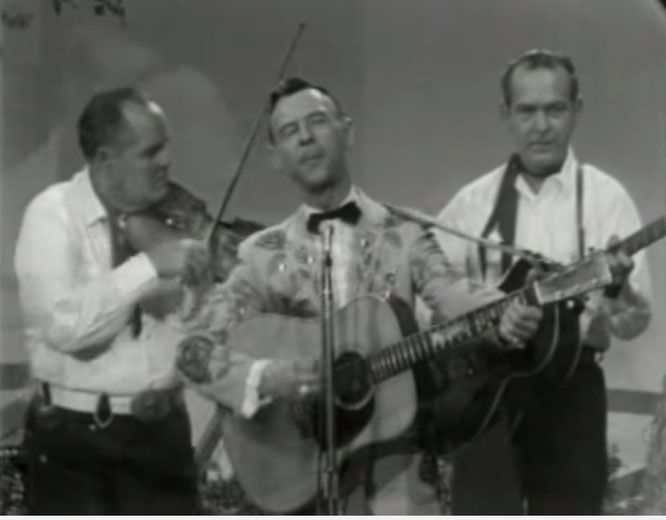 Hank Snow performs "A Fool Such as I" Live Video
"(Now and Then There's) A Fool Such as I" is a popular song written by Bill Trader and was published in 1952. Recorded as a single by Hank Snow it peaked at number four on the US country charts  early in 1953.
Since the original Snow version, "Fool Such as I"—as the song is sometimes known—has been recorded and released as singles several times, by artists as diverse as Jo Stafford, Elvis Presley, Bob Dylan, and Baillie & the Boys.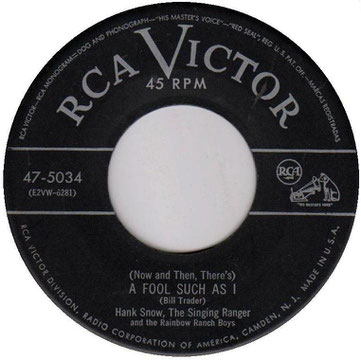 Hank Snow - (Now And Then There's) A Fool Such As I Lyrics
Pardon me, if I'm sentimental
When we say goodbye
Don't be angry with me should I cry
When you're gone, yet I'll dream
A little dream as years go by
Now and then there's a fool such as I
Now and then there's a fool such as I am over you
You taught me how to love
And now you say that we are through
I'm a fool, but I'll love you dear
Until the day I die
Now and then there's a fool such as I
Now and then there's a fool such as I am over you
You taught me how to love
And now you say that we are through
I'm a fool, but I'll love you dear
Until the day I die
Now and then there's a fool such as I
Now and then there's a fool such as I
Now and then there's a fool such as I