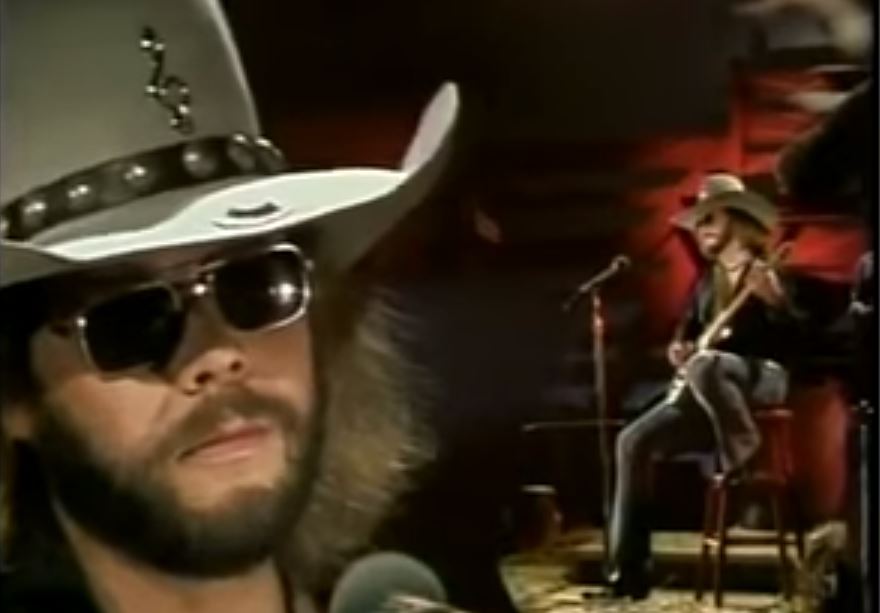 Hank Williams Jr. performs "The Last Love Song "
Randall Hank Williams (born May 26, 1949), known professionally as Hank Williams Jr., is an American singer-songwriter and musician. His musical style is often considered a blend of Southern rock, blues, and traditional country. He is the son of country music singer Hank Williams and the father of Hank Williams III and Holly Williams.
Williams began his career by following in his famed father's footsteps, covering his father's songs and imitating his father's style. Williams' own style slowly evolved as he struggled to find his own voice and place within the country music industry. This trend was interrupted by a near-fatal fall off the side of Ajax Peak in Montana on August 8, 1975.After an extended recovery, he challenged the country music establishment with a blend of country, rock, and blues. Williams enjoyed much success in the 1980s, from which he earned considerable recognition and popularity both inside and outside the country music industry.
As a multi-instrumentalist, Williams' repertoire of skills include: guitar, bass guitar, upright bass, steel guitar, banjo, dobro, piano, keyboards, harmonica, fiddle, and drums.
From 1989 until October 2011 and again since 2017,a version of his song "All My Rowdy Friends Are Coming Over Tonight" was refashioned to "All My Rowdy Friends Are Here on Monday Night" for use as the opening for broadcasts of Monday Night Football.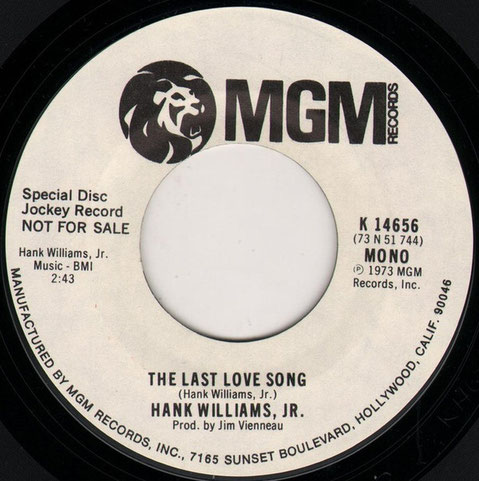 Hank Williams Jr. - The Last Love Song lyrics
I know its over because I don't keep you satisfied anymore 
but before you move along Let me sing you the last love song.
Tomorrow when I wake,what will take the place
Of smiles on your face and black hair against white lace
And I wonder, will I be thinking of our early morning love
All the sweet things that you'd say that brighten my darkest day
And tomorrow night what do you suggest to take the place or your breasts
Breast against my chest oh how I'll miss your tenderness
But there's no use crying because loves a grown up game alittle pleasure and then alot pain
First we called each other bad names then what we had was never quite the same
I wish I could find eyes that won't cry,
Lips that won't lie and a love that won't die.
And a love that won't die.