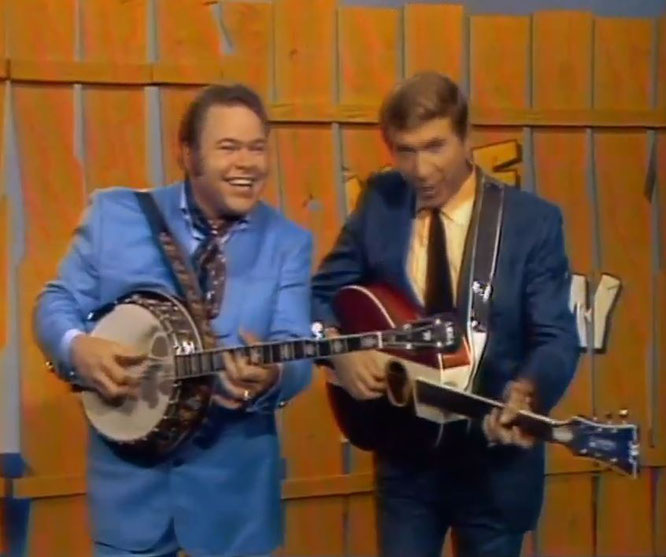 Sheb Wooley, one of the original cast members, wrote the show's theme song. After filming the initial 13 episodes, other professional demands caused him to leave the show, but he returned from time to time as a guest.
Hee Haw featured at least two, and sometimes three or four, guest celebrities each week. While most of the guest stars were country music artists, a wide range of other famous luminaries were featured from actors and actresses to sports stars to politicians
Loretta Lynn was the first guest star of Hee Haw and made more guest appearances (24) than any other artist. She also co-hosted the show more than any other guest co-host and therefore appears on more of the DVD releases for retail sale than any other guest star. Tammy Wynette was second with 21 guest appearances.Tammy Wynette married George Richey (the musical director for Hee Haw from 1970 to 1977) in 1978.
From 1990–92, country megastar Garth Brooks appeared on the show four times. In 1992, producer Sam Lovullo tried unsuccessfully to contact Brooks because he wanted him for the final show. Brooks then surprised Lovullo by showing up at the last minute, ready to don his overalls and perform for the final episode