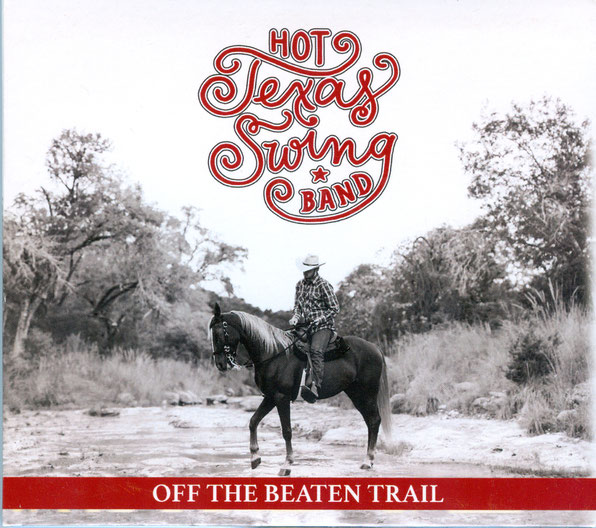 In listening to the newest release from this quickly rising Western Swing assemblage, I was immediately struck by the different tonalities achieved in the brass.  At times it seems to sport a bit of the 60s Texas rock sound ("Off The Beaten Path").  At other times it's straight ahead Jazz ("How Do I Not," "Bull Whip"), and at still other points the horns take up what might have been a twin fiddle line for another group ("Headed Back To The Barn")!  There's variety for ya!
By and large, for the more rural subjects Alex Dormant's Ernest Tubb-style voice serves.  The ladies Selena Rosanbalm and Liz Morphis seem to be tapped for the earnest club-style Jazzy tracks ("Cry Me A River," "This Time").  They all join forces on the swinging "Snow In Amarillo," the Cajun-feeling "Baton Rouge Waltz" and they certainly give George Jones' classic "White Lightnin'" an extra kick!
Other stellar players include Cat Clemons (guitar), Ileana Nina (fiddle), Stephen Bidwell (drums), Joey Colarusso (sax), Dan Walton (piano), Dave Biller (steel guitar) and Jimmy Shortell (trumpet & accordion).  Highly recommended.  Thirteen tracks.  
CD:  (available through www.HotTexasSwingBand.com)
- by Rick Huff
Off The Beaten Trail
I Hear You Talkin'
How Do I Not
Headed Back To The Barn
This Time
Texas Plains
Cow Cow Boogie
Snow In Amarillo
Cry Me A River
Bull Whip
Baton Rouge Waltz
White Lightnin'
My Blue Guitar