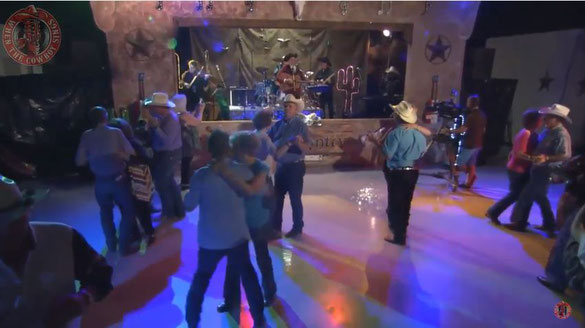 Jake Penrod performs "I Can't Get Drunk Enough (to Say Goodbye)".Live on TruCountry Show
Jake Penrod is the name being heard more and more in the Texas music scene. A relative newcomer, the singer has quickly earned a reputation as a master of Honky-Tonk music, who not only sings and writes, but can also play just about any instrument you hand him. In 2013, he released an album of original material, titled "Closer To Me". The album showcases Jake Penrod's songwriting ability as well as musicianship across an array of different styles of Honky Tonk music. He wrote each song on the album and played every instrument in authentic Honky Tonk fashion, proving he knows his stuff when it comes to traditional Country Music, and earning the title of King of Texas Twang. 
Jake is a Country Music traditionalist who believes moving forward doesn't necessarily mean leaving the past behind. "There were a lot of great ones before me," he says. "There's still a lot you can do with what they started. These new guys; they're creating something new and different, and that's great, but we can't forget where we came from. If Country Music is going to carry on, you have to keep the roots alive." Jake identifies with fellow texas Honky Tonker, Dale Watson and has embraced the Ameripolitan genre as his own. Jake was nominated in 2014 for Honky Tonk Male Artist of the Year for the second annual Ameripolitan Music Awards. (ameripolitan.com)
At an imperially slim 6-feet-two-inches, decked out in a suit and tie, and crowned with his signature Stetson, Jake Penrod even looks like a flashback to Country Music's heyday. He gives credit to fellow Texan Ernest Tubb for inspiring his style. "He always looked like a million bucks. His band, too." 
Jake Penrod and his Million-Dollar Cowboys can be seen regularly in the dancehalls and honky tonks throughout the Texas Hill Country. His hardcore Honky Tonk band and powerful, Ray-Price-like tenor vocals pierce through the loudest of barrooms and keep dancers on their feet all night. "There's not a lot of downtime in our shows," he says. "These people show up to dance."
Jake is currently working on recording a series of singles to be released on Texas radio stations throughout the year.