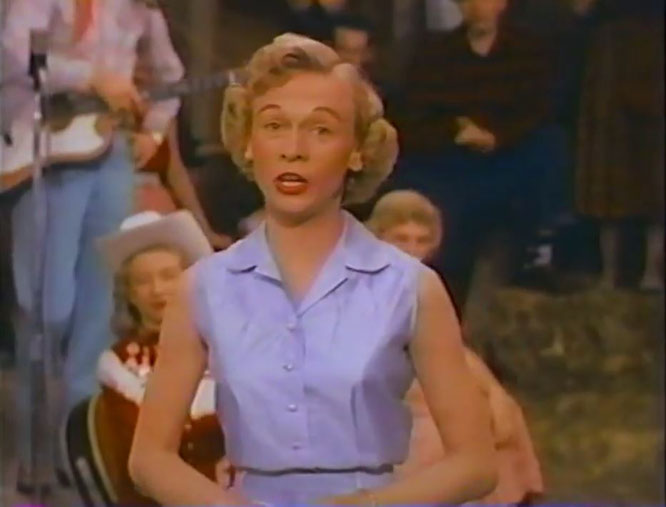 Jean Shepard performs "I Thought of You" .Live Stars Of The 50's
"I Thought of You" is a popular song composed by Jimmy Rollins. Rollins copyrighted it in 1955 and renewed the copyright in 1983.
The song was recorded as single by American country music artist Jean Shepard. It was released on the B-side of the single "Beautiful Lies". The song reached #10 on the Billboard Most Played C&W in Juke Boxes chart.
In 1965, Connie Smith recorded the song on her album, Cute 'n' Country.
Jean Shepard - I Thought of You Lyrics
Last night another held me in his arms
A lover's moon was shining bright and clear
He whispered words of love so tenderly
But I couldn't say the words he longed to hear
I thought of you and things that might have been
I thought of you and it was useless to pretend
Oh when he asked me if I loved him too
I closed my eyes sweetheart and thought of you
[Instrumental]
Well as he held me tightly in his arms
I tried to find the thrill that we once knew
It could have hurt to his heart if he had known
That I was just pretending it was you
I thought of you and things that might have been
I thought of you and it was useless to pretend
Oh when he asked me if I loved him too
I closed my eyes sweetheart and thought of you