The song reached # 13 of the US Hot Country Songs charts, and remained 16 weeks on the charts. In Canadian RPM Country Tracks, it reached number # 14. The song was included in Ed's seventh studio album, One to One (MCA 1980)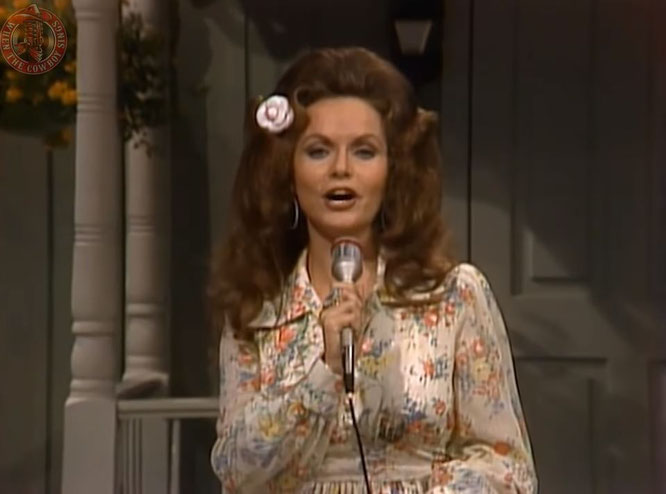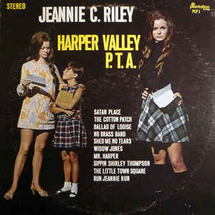 "Harper Valley PTA", a song written by Tom T. Hall, was recorded by Jeannie C. Riley for the Plantation label, recorded on July 26, 1968, at Columbia Recording Studio, 804 16th Ave. South, Nashville, TN. With the production of Shelby Singleton, the song was released in August 1968. On September 28, 1968, he reached # 1 on the charts of US Hot Country Songs, for three consecutive weeks, and remained a total of 14 weeks on the charts. In the Canadian RPM Country Tracks charts, I also reach # 1, on September 16, 1968, for two consecutive weeks. The song was a great success, also reaching number one on the pop charts of the USA, Canada and Australia. A feat that a woman did not repeat until 1981 when Dolly Parton launched "9 to 5". It was the first and only number one for Jeannie C. Riley.
Riley and the song became a sensation overnight, and the song earned him the Grammy Award for Best Female Country Vocal Performance and the 'Single of the Year' award from the Country Music Association. Riley also became one of the few country artists nominated in the main Grammy pop awards categories of "Best New Artist" and "Record of the Year." Worldwide it sold more than five and a half million copies.
The song was included in Jeannie's second studio album, Harper Valley P.T.A. (Plantation 1968), the album was released in August 1968, on November 2, 1968, reached # 1 on the charts of US Top Country Albums, for 4 weeks in a row, and remaining on the charts for a total of 30 weeks. In the Canada Country Albums charts, It reached at number # 5. The album was certified gold in the USA.
The first recording of the song was the one Margie Singleton recorded for the Pickwick label, in July 1968, a week before Jeannie.
Story Behind the song:
 The song is about a widowed woman named Mrs. Johnson, who faces a group of PTA members after her daughter brings home a school note that criticizes her habits (of Mrs. Johnson) of wearing miniskirts, dating men and other behaviors that do not approve. The climax of the song comes when Mrs. Johnson turns the tables of the PTA and exposes her hypocrisy, one member at a time, and points out that her private behavior is much worse than her letter criticized her.
The song generated a 1978 film and a 1981-83 television series, both titled Harper Valley PTA and both starring Barbara Eden as the widow Mrs. Johnson.
The song has been versioned more than 70 times.
Some Versions:
Margie Singleton 1968 (Pickwick)
Billie Jo Spears 1968 (Capitol)
Dottie West 1968 (RCA)
Jeannie Seely 1968 (Monument)
Dolly Parton 1969 (RCA)
Loretta Lynn 1969 (Decca)
Billy Ray Cyrus 1996 (Mercury)
Lorrie Morgan 2002 (Image Entertainment)
Martina McBride 2005 (RCA)
Kelly Willis & Bruce Robinson 2014 (Thirty Tigers)
Stephanie Urbina Jones 2018 (Soundly)
Miquel Batlle Garriga




mbatllegarriga@gmail.com
Jeannie C. Riley - Harper Valley P.T.A lyrics
 I wanna tell you all the story 'bout
A Harper Valley widowed wife
Who had a teenage daughter
Who attended Harper Valley Junior High
Well, her daughter came home one afternoon
And didn't even stop to play
And she said, "mom, I got a note here from the Harper Valley PTA"
Well, the note said, "Mrs. Johnson
You're wearin' your dresses way too high
It's reported you've been drinking
And a-running round with men and goin' wild
And we don't believe you oughta be a-bringin' up
Your little girl this way"
And it was signed by the Secretary
Harper Valley PTA
Well, it happened that the PTA was gonna meet
That very afternoon
And they were sure surprised
When Mrs. Johnson wore her miniskirt into the room
And as she walked up to the blackboard
I can still recall the words she had to say
She said, "I'd like to address this meeting of the Harper Valley PTA