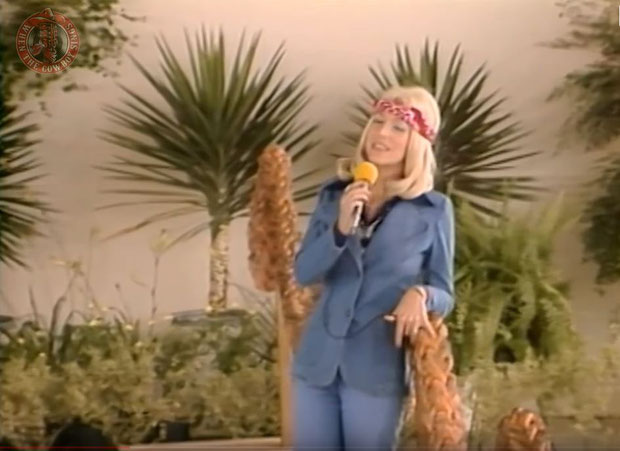 "Can I Sleep in Your Arms" is a single by American country music artist Jeannie Seely. Released in July 1973 under MCA Records, the song peaked at #6 on the Billboard Magazine Hot Country Singles chart, becoming Seely's first top ten solo hit since 1968.Additionally, "Can I Sleep in Your Arms" also became Seely's first major hit on the RPM Country Tracks chart in Canada, reaching #4. The song, written by Seely's one-time husband Hank Cochran, shares its melody with the traditional cowboy song "Red River Valley". The song has also been recorded by Willie Nelson for his classic album, the Red-Headed Stranger.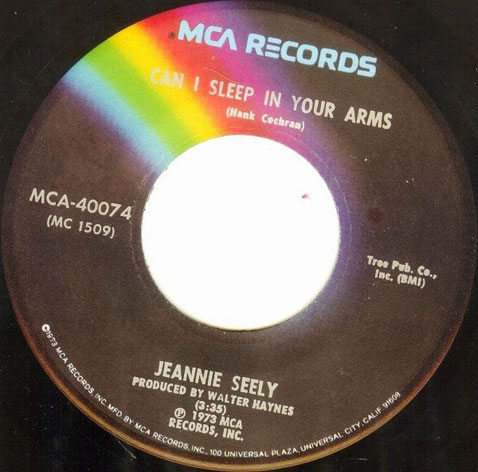 Jeannie Seely Can I Sleep In Your Arms Lyrics
Don't know why, but the one I love left me
Left me lonely an' cold an' so weak
And I need someone's arms to hold me
Till I'm strong enough to get back on my feet
Can I sleep in your arms, tonight, mister?
It's so cold lyin' here all alone
An' I have no hold to hold on you
An', I assure you, I'll do you no wrong
[Lyrics from: https:/lyrics.az/jeannie-seely/-/can-i-sleep-in-your-arms.html]
I haven't smiled since he left me
'Cause a smile somehow seems out of place
And I just need two lips to kiss me
Then I can smile again and I can show my face
Can I sleep in your arms, tonight, mister?
It's so cold lyin' here all alone
And I have no hold to hold on you
I assure you, I'll do you no wrong