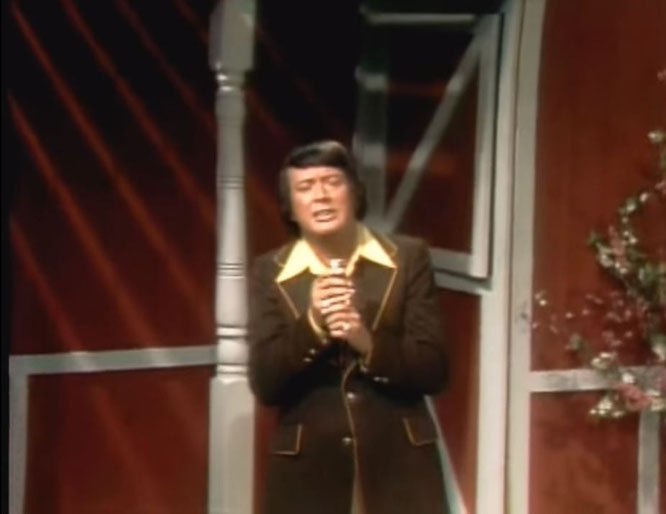 Jerry Wallace performs "If you Leave me Tonight, I'll Cry"
"If You Leave Me Tonight I'll Cry" is a song made famous by country music singer Jerry Wallace. Originally released in 1972, the song was the only number-one song during Wallace's recording career.
The song was featured in a 1972 episode of Night Gallery: "The Tune in Dan's Cafe.
Jerry Wallace - f you Leave me Tonight, I'll Cry Lyrics
If you leave me
Take my heart
Take my heart
If you leave me tonight
I will cry
Though you say we will
Soon meet again
For the hours I've
Spent here with you
Are like words
From a poet's pen
Words like love and
Truth and goodness
Words like til
Death us do part
I will never love another
Take my heart, take my heart
Take my heart (take my heart)
Yes, the hours I've
Spent here with you
Are like words
From a poet's pen
Words like love and
Truth and goodness
Words like til
Death us do part
I will never love another
Take my heart, take my heart
Take my heart (take my heart)
Take my heart, take my heart
Take my heart (take my heart)