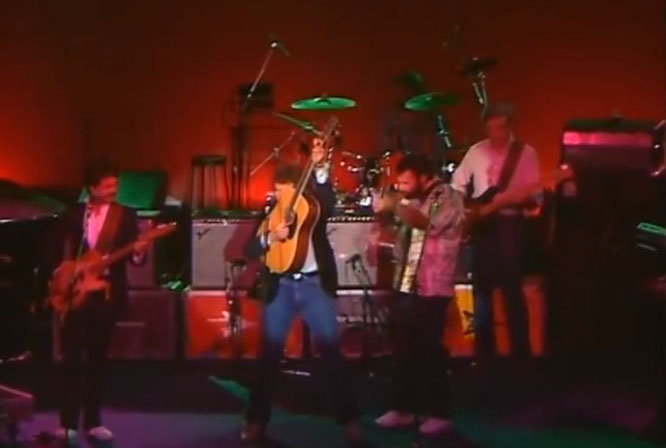 "You're Gettin' to Me Again" is a song written by Pat McManus and Woody Bomar and recorded by American country music artist Jim Glaser. It was released in June 1984 as the fifth single from the album The Man in the Mirror. In September, the song was his only No. 1 hit on the Hot Country Singles charts, holding that position for one week, and spending twenty one weeks on this chart. The song peaked at number three on the Canadian country music charts published by RPM.
When "You're Gettinn to Me Again" reached No. 1, Glaser accomplished something that he failed to do with his better-known brother, Tompall. Jim had recorded as part of the trio Tompall and the Glaser Brothers (Chuck Glaser was part of the group as well), and the closest any of their hits came to the top was 1981's "Loving Her Was Easier (Than Anything I'll Ever Do Again)," stopping at No. 2 that July.
A video was produced for "You're Getting to Me Again," and was aired on The Nashville Network, CMT and Great American Country.
Jim Glaser - You're Getting To Me Again Lyrics
You're gettin' to me again
I rise in the morning but I don't shine
Something's heavy on this heart of mine
Another empty day so hard to begin
Look in the mirror and I see a stranger
I feel it coming again and I know the danger
It's plain to see you're getting to me again
Now I spend every waking hour thinking about you
Just can't learn to live my life without you
Ooooo, you're getting to me again
I dream of life with you, but I'm just pretending
I write you letters but I never send them
Ooooo, you're getting to me again
I tell my friends I'm getting over you
It's easy to say but it's so untrue
'Cause now I know our love will never end
But I can't take the way your memory haunts me
I've got to find a way to make you want me
Can't you see you're getting to me again
Now I spend every waking hour thinking about you
Just can't learn to live my life without you
Ooooo, you're getting to me again
I dream of life with you, but I'm just pretending
I write you letters but I never send them
Ooooo, you're getting to me again
Now I spend every waking hour thinking about you
I just can't learn to live my life without you
Ooooo, you're getting to me again
I dream of life with you, but I'm just pretending
I write you letters but I never send them
Ooooo, you're getting to me again