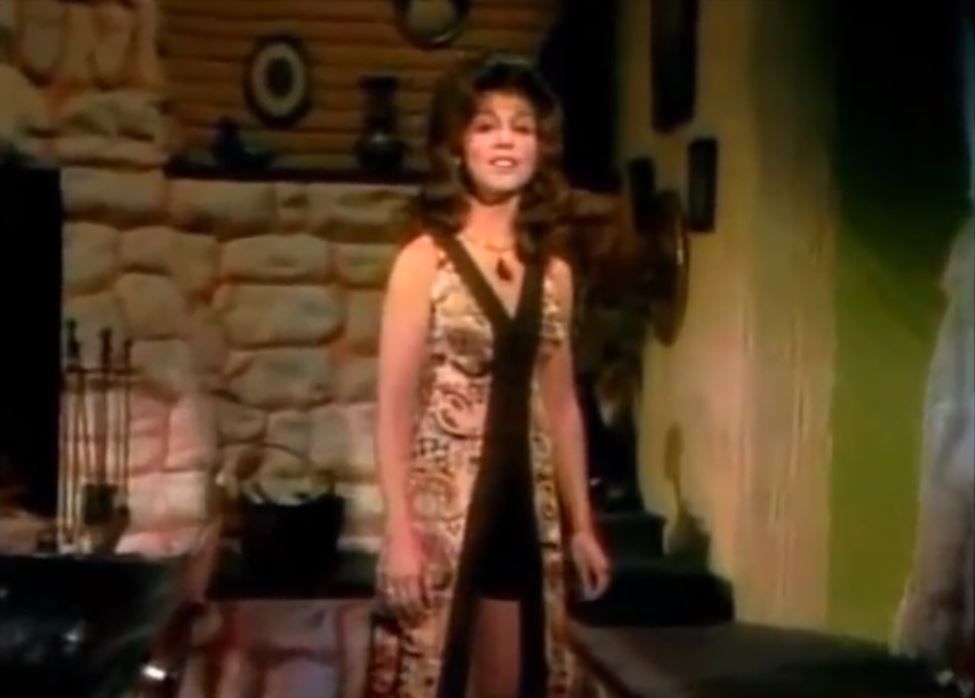 Jody Miller  performs "Baby I'm Yours"
"Baby I'm Yours" is a song written by Van McCoy, which was a hit in 1965 for Barbara Lewis, the original recording artist. The song was featured in the 1995 film The Bridges of Madison County and was included on the soundtrack album. It was also featured in the TV movies The Midnight Hour (1985) and An American Crime (2007), as well as briefly featured in Baby Driver.
Jody Miller recorded "Baby I'm Yours" with producer Billy Sherrill in a June 16, 1971 session at the Columbia studio in Nashville for inclusion on the album He's So Fine, entitled for Miller's current Top Ten C&W remake of the Chiffons' 1963 #1 hit.
Miller's recording of "Baby I'm Yours" featured the Jordanaires chorale. Impressed by the 1968 Tammy Wynette hit "Stand by Your Man", Miller had contacted that track's producer Billy Sherrill in the hopes of reviving her own flagging recording career. After Look at Mine — Miller's first album in Sherrill's charge — generated two Top Twenty C&W hits in 1970, Sherrill opted for a new musical direction for Miller, who recalls: "He said I didn't phrase my words like a country singer, so we took some old, sexy pop songs and put in a little boppy steel guitar."Issued September 1, 1971 as the second single off He's So Fine, "Baby I'm Yours" reached #5 C&W and #21 Adult Contemporary and afforded Miller her fifth and final Hot 100 showing with a Hot 100 peak of #91.
Jody Miller - Baby I'm Yours  lyrics
Baby I'm yours and I'll be yours until the stars fall from the sky
Yours until the rivers all run dry in other words until I die
Baby I'm yours and I'll be yours until the sun no longer shines
Yours until the poets run out of rhymes in other words until the end of time
I'm gonna stay right here by your side do my best to keep you satisfied
Nothing in this world can drive me away cause everyday you'll hear me say
Baby I'm yours and I'll be yours until two and two is three
Yours until the mountains crumble to the sea
In other words until eternity baby I'm yours
[ dobro ]
I'm gonna stay right here by your side...
Till stars fall from the skies baby I'm yours
Until the rivers all run dry baby I'm yours
I'm yours until I die baby I'm yours