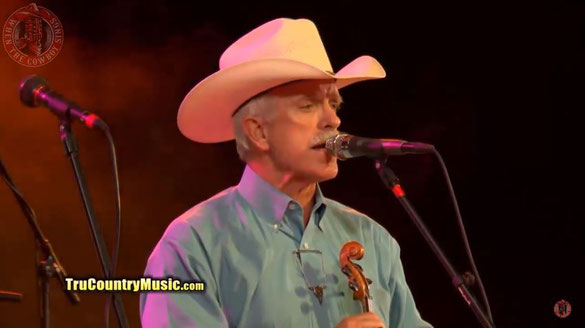 TruCountry: Jody Nix performs " My Confession "on TruCountry Show.
Jody Nix,  A true Traditional Country Music and Western Swing artist, he has been in the business 50 years. He has played dances and shows all over Texas and parts of the southwest. He leads one of the finest dance bands in Texas, they fill the floor on every song. 
Jody "grew up" in music, started playing drums in his Father Hoyle Nix's band at age 8 in 1960 playing 5 nights a week all over West Texas. Jody started playing the fiddle at age 11, started singing at age 16, recorded with Bob Wills at age 21 on the 1973 "Bob Wills and His Texas Playboys For The Last Time" as a guest artist and sang 3 songs. Jody has 9 albums of his own to his credit, and was a guest artist on both of Asleep At The Wheel's Tribute to Bob Wills albums. Jody and The Texas Cowboys played for the Black Tie and Boots Ball in 1989 in Washington DC for then President George H. W. Bush. Jody has played the Bob Wills Day Celebration in Turkey, Texas for 35 years..10 with his Daddy, and 25 on his own, and he played the TCR rodeo dances in Stamford, Texas for 21 years, the Big Spring Cowboy Reunion And Rodeo for 21 years, has been a part of all the Western Swing Festivals in Canton, Texarkana, Snyder and Wichita Falls for over 22 years, and also the Boys Ranch Ball in San Angelo for 15 years, the Western Heritage Classic Ranch Rodeo in Abilene for 15 years. Jody was also a guest artist with Asleep At The Wheel in the original play of "A Ride With Bob" in 2005.