I Wish I Could Write You A Song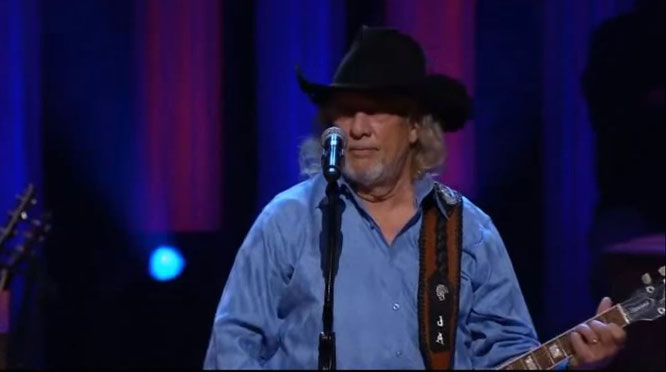 John Anderson performs "Wish I Could Have Been There"Live Video.
This song is by John Anderson and appears on the album Eye of a Hurricane (1984) and on the compilation album Greatest Hits Volume II (1990).
The discography of John Anderson consists of 20 studio albums and 64 singles. He recorded for Warner Bros. Records from 1980 to 1986, and again in 2007. Other labels to which he was signed include MCA, Capitol, BNA and Mercury. His most commercially successful album, 1992's Seminole Wind, achieved double platinum certification from the Recording Industry Association of America (RIAA). Anderson has charted five number 1 singles on the Hot Country Songs charts, and has had 15 other singles reach Top 10.
John Anderson – I Wish I Could Write You A Song Lyrics
I wish I could sit down and write you a song
One that would play forever so long
It would haunt you wherever you go
'Cause it'd be about you and you'd know
I'd hope that you'd hear it alone in your car
And you'd pull off the road wherever you are
And you'd cry 'cause you done me wrong
Oh, I wish I could write you a song
I'd hope that you'd hear it alone in your car
And you'd pull off the road wherever you are
And you'd cry 'cause you done me wrong
Oh, I wish I could write you a song
Yes you'd cry 'cause you done me wrong
Oh, I wish I could write you a song