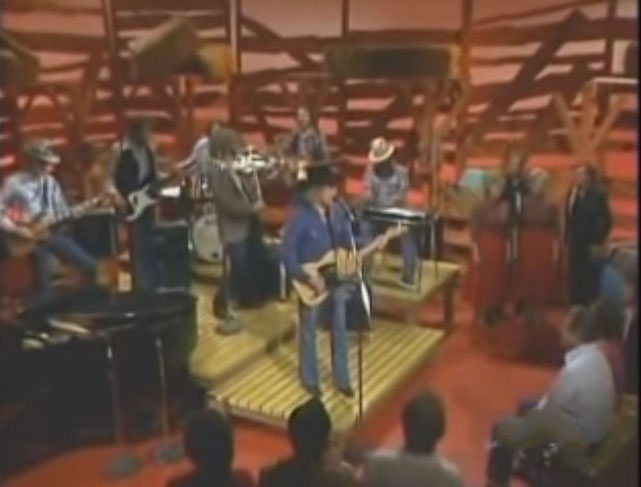 "Wild and Blue" is a song written by John Scott Sherrill, and recorded by  John Anderson. It was released in September 1982 as the first single and title track from the album Wild & Blue. The song was John Anderson's eleventh country hit and the first of five number ones on the country chart. The single went to number one for two weeks and spent a total of eleven weeks within the top 40.
John Anderson Wild and Blue Lyrics
Way across town, a phone rings off the wall
If you know he ain't home, why do you keep calling?
You're gonna drive yourself crazy and you know that it's true
It's just making you wild and blue
Wild and blue
It's no wonder
Look at the things you do
They could just take you up yonder, honey
You're already wild and blue
In somebody's room on the far side of town
With your minds all made up
And the shades all pulled down
Someone is trying to satisfy you
He don't know that you're wild and you're blue
Wild and blue
It's no wonder
Look at the things you do
They could just take you up yonder, honey
You're already wild and blue
It's four in the morning
And you're all alone
With no place to go
Why don't you come home
I'll be right here baby waiting for you
I know you've been wild and blue
Wild and blue
It's no wonder
Look at the things you do
They could just take you up yonder, honey
You're already wild and blue
Wild and blue
It's no wonder
Look at the things you do
They could just take you up yonder, honey
You're already wild and blue