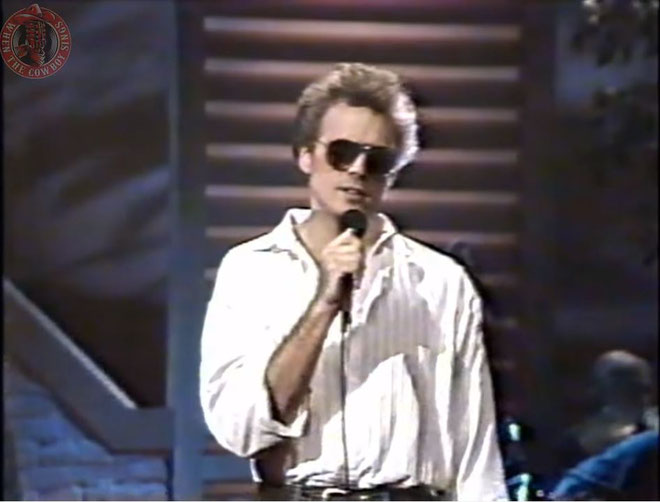 John Schneider performs "At The Sound Of The Tone" on Hee Haw 1987.
"At the Sound of the Tone" is a song written by Dave Richardson and Max T. Barnes, and recorded by American country music artist and actor John Schneider. It was released in August 1986 as the first single from the album Take the Long Way Home. The song reached number 5 on the Billboard Hot Country Singles & Tracks chart.
John Schneider At The Sound Of The Tone lyrics
I called her up to say I'm sorry
I just can't have lunch today
Cause the boss just called
and he's flying in from L.A.
And as the phone rang
I remembered the time
How simple things used to be
Then her voice came on the line 
not her, but the answer machine
She said I'm sorry, I can't take your call
cause I'm packing up to away
And John, if that's you
you're just cancel the lunch anyway
Oh you used to find the time
but now you don't even try
So at the sound of the tone 
you're on your own...goodbye
I ran down to the street and I caught a cab
God I had to get back home
But the house was empty
except for the code-a-phone
And as the tears came I remembered the time
how happy we used to be
And I'll never forget the 
last words she ever said to me
She said I'm sorry, I can't take your call
cause I'm packing up to away
And John, if that's you
you're just cancel the lunch anyway
Oh you used to find the time
but now you don't even try
So at the sound of the tone 
you're on your own...goodbye
She said you used to find the time
but now you don't even try
So at the sound of the tone
you're on your own....goodbye