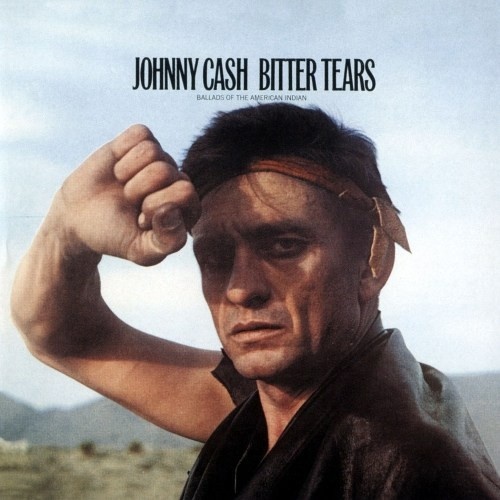 Bitter Tears: Ballads of the American Indian (1964) is a concept album, the twentieth album released by singer Johnny Cash on Columbia Records. It is one of several Americana records by Cash. This one focuses on the history of Native Americans in the United States and their problems. Cash believed that his ancestry included Cherokee, which partly inspired his work on this recording. The songs in this album address the harsh and unfair treatment of the indigenous peoples of North America by Europeans and the United States. Two deal with 20th-century issues affecting the Seneca and Pima peoples. It was considered controversial and rejected by some radio stations and fans.
1. "As Long as the Grass Shall Grow"
2. "Apache Tears"
3. "Custer"
4. "The Talking Leaves"
5. "The Ballad of Ira Hayes"
6. "Drums"
7. "White Girl"
8. "The Vanishing Race"