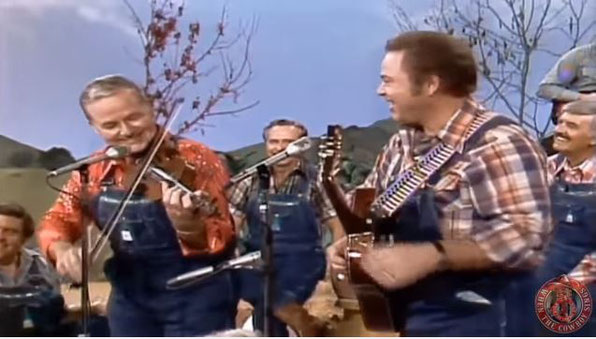 Johnny Gimble And Roy Clark sings Fiddlin' Around    in Love on the Hee Haw show 1979.
This song is by Johnny Gimble and appears on the movie soundtrack Honeysuckle Rose (1980).
Johnny Gimble Fiddlin' Around Lyrics
Where you've been boy?
I've been to town
And what you've been doin'?
I'm just fiddlin' around
I bought me a house for nothin' down
My wife makes the payments while I'm fiddlin' around
I laugh and joke and I call you a clown
But you'll live to a hundred fiddlin' around.