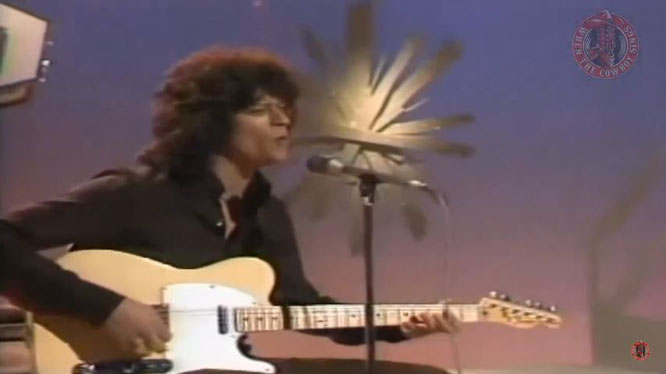 Johnny Rodriguez performs "Down On The Rio Grande"on Pop Goes The Country 1979.
Juan Raul Davis "Johnny" Rodriguez.He is a Latin American country music singer, infusing his music with Latin sounds, and even singing verses of songs in Spanish.
In the 1970s and 1980s, he was one of country music's most successful male artists, recording a string of hit songs, such as "You Always Come Back to Hurting Me," "Desperado," "Down on the Rio Grande" and "Foolin'." He has recorded six No. 1 country hits in his career.
Johnny Rodriguez Down On The Rio Grande Lyrics
I remember the palm trees swaying
Cross the river the sweet music playing
Down on the Rio Grande
Out on the levee with the full moon above me
A Mexican lady, Lord how she loved me
Down on the Rio Grande
Laugh and singing in the warm night air
Loving that woman with the raven hair
We were down on the Rio Grande
Strolling with my lover hand and hand
Lord I'd give anything to be
Down on the Rio Grande
Endless highways and wide-open spaces
Children smile with their sun burned faces
Down on the Rio Grande
All the love that my lady was giving
Was the sweetest part of living
Down on the Rio Grande
And if these memories could take me there
I'd be loving my woman with the raven hair
I'd be down on the Rio Grande