The song reaching number # 1, on the charts of US Hot Country Songs, a total of 18 weeks remained on the charts. On the Canadian RPM Country Tracks charts, he reached # 2. The song was included in Johnny's sixth studio album, Just Get Up and Close the Door (Mercury 1975)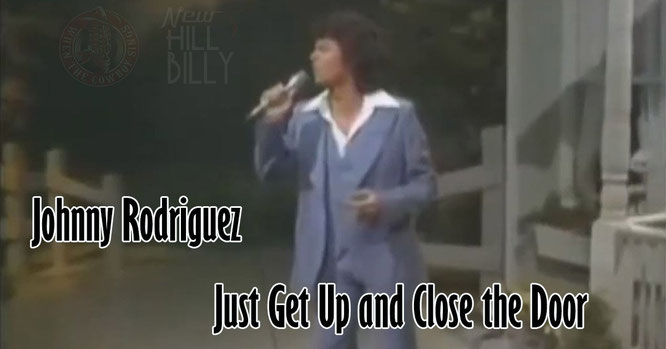 Just Get Up and Close the Door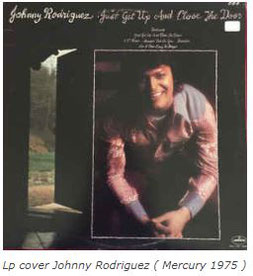 Just Get Up and Close the Door, a song written by Linda Hargrove, was recorded by Johnny Rodriguez for the Mercury label, was recorded on March 18, 1975, at Mercury Custom Recording Studio, 1512 Hawkins St., Nashville, TN. The song was released in April 1975, reaching number # 1, on August 2, 1975, on the charts of US Hot Country Songs, a total of 18 weeks remained on the charts. On the Canadian RPM Country Tracks charts, he reached # 2. It was the fifth number one in Johnny Rodriguez's career.
The song was included in Johnny's sixth studio album, Just Get Up and Close the Door (Mercury 1975), released in mid-1975, July 12 reached # 5 on the US Top Country Albums charts, and a total of 23 weeks remained in the charts.
Versions:
Linda Hargrove 1975 (Capitol)
Loretta Lynn 1976 (MCA)
Amber Digby 2004 (Heart of Texas Records
Miquel Batlle Garriga




mbatllegarriga@gmail.com
Johnny Rodriguez – Just Get Up and Close the Door Lyrics
How can I be sure you're being honest with me?
Can I take your love for true?
There comes a time in every man's life
When he needs a little proof
So show me something different
Something I ain't never seen before
[Chorus]
This time instead of gettin' up and goin' home to him
Just get up and close the door
Just get up and close the door
[Verse 2]
And say you'll stay with me tonight
Say you won't regret morning light
Then I'll believe the words of love you've said to me before
If you'll just get up and close the door
[Chorus]
This time instead of getting up and goin' home to him
Just get up and close the door