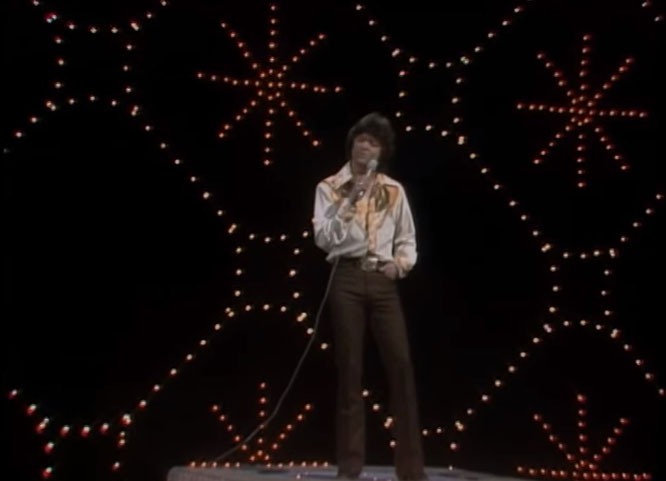 "Love Put a Song in My Heart" is a 1975 single by Johnny Rodriguez. "Love Put a Song in My Heart" was the last of six number ones on the country chart for Johnny Rodriguez. The single stayed at number one for a single week and spent a total of eleven weeks on the country chart.
Rodriguez's version includes a Spanish translation of the refrain after a key change.
In addition to Rodriguez's hit single, Debby Boone, Dean Martin and Charley Pride recorded cover versions of the song.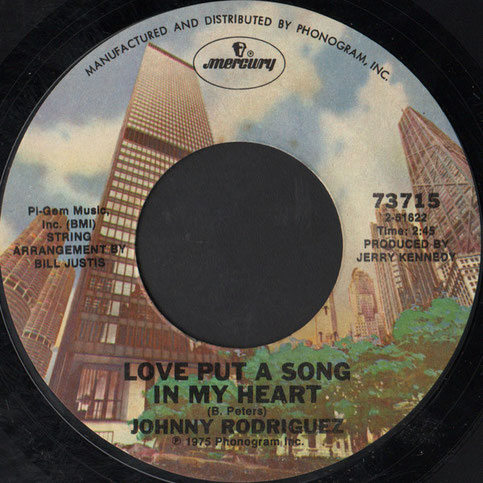 Johnny Rodriguez - Love Put A Song In My Heart Lyrics
Sometimes I want to throw my arms around you
Yes your love put a song, put a song, put a song, in my heart
Never have I had this beautiful feeling before
Yes your love put a song, put a song, put a song, in my
A beautiful song of two people in love evermore
It wasn't too long ago
I thought I would never know
What reason has anyone
To sing a happy song
I knew only loneliness
But then I found happiness
And now I just want to hold
This time and sing along
'Cause your love put a song, put a song, put a song, in my heart
Never have I heard this beautiful music before
Yes your love put a song, put a song, put a song, in my heart
A beautiful song of two people in love evermore
Never have I heard this beautiful music before
A beautiful song of two people in love evermore
Yes your love put a song, put a song, put a song, in my heart
Never have I heard this beautiful music before........fades
Yes your love put a song, put a song, put a song, in my heart