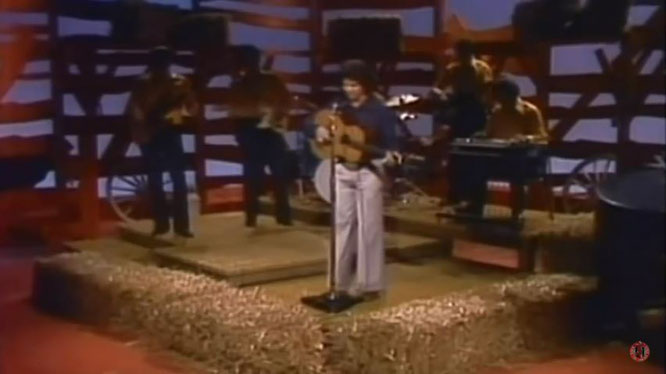 Johnny Rodriguez performs "Pass Me By"on Hee Haw 1973.
Juan Raul Davis "Johnny" Rodriguez.He is a Latin American country music singer, infusing his music with Latin sounds, and even singing verses of songs in Spanish.
In the 1970s and 1980s, he was one of country music's most successful male artists, recording a string of hit songs, such as "You Always Come Back to Hurting Me," "Desperado," "Down on the Rio Grande" and "Foolin'." He has recorded six No. 1 country hits in his career.
Johnny Rodriguez Down On The Rio Grande Lyrics
Remember that trip we took in Mexico?
Yeah, hanging with the boys and all your señoritas
I never spoke up, yeah, I never said hello
But I keep on trying to find a way to meet ya
Yeah
I was chillin', you were with him
Hooked up by the fire
Now he's long gone
I'm like, "So long."
Now I got my chance
Now I, now I got my chance
Like damn
You could be the one that could mess me up
You could be the one that'll break me down
All them other girls said they had enough
You could be the one that'll take me
I was solo, living YOLO
'Til you blew my mind
Like damn
You can be the one that could mess me up
I can't let you
Can't let you pass me by
Oh oh, oh oh, oh oh
I can't let you pass me by
Oh oh, oh oh, oh oh
I can't let you pass me by