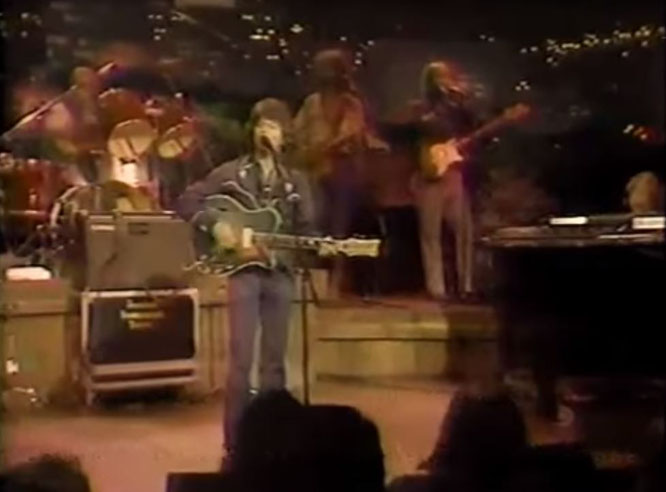 TruCountry: Johnny Rodriguez performs"That's the Way Love Goes"Live on TruCountry Show.
"That's the Way Love Goes' is a song written by Lefty Frizzell and Sanger D. Shafer and recorded by American country music artist Johnny Rodriguez. It was released in December 1973 as the second single from the album All I Ever Meant to Do Was Sing. The song was Rodriguez's fourth hit on the U.S. country chart and third number one in a row. The single stayed at number one for one week and spent a total of 14 weeks on the chart
TruCountry is a half-hour show featuring singers and songwriters from the traditional genre of country music.
Johnny Rodriguez That's the Way Love Goes lyrics
I've been throwing horseshoes over my left shoulder
I've spent most of my life searching for that four leaf clover
Yet you run with me chasing my rainbow
Honey I love you too that's the way love goes
That's the way love goes babe back to music God made
Over the whole wide world to sing it never gets old it only grows
Losing makes me sorry you say, "Honey don't worry"
Honey I love you too that's the way love goes
Honey I love you too that's the way love goes