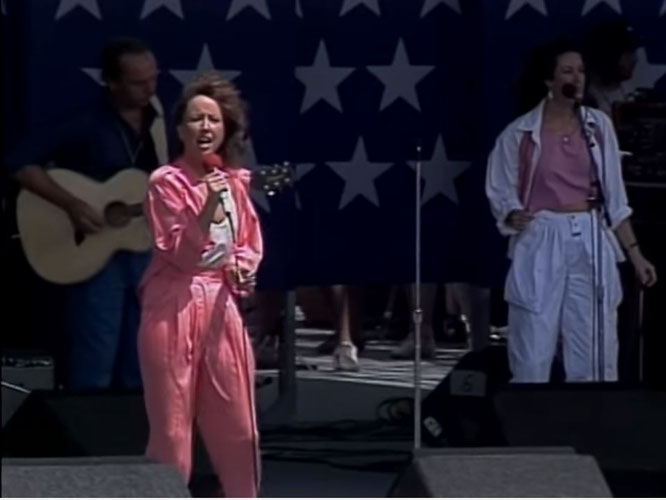 Judy Rodman performs "I'll Be Your Baby Tonight"
"I'll Be Your Baby Tonight" is a 1967 song by Bob Dylan first released on John Wesley Harding. It features Pete Drake on pedal steel guitar.
The song has been covered by many artists, most notably by Robert Palmer and UB40 in 1990.
Judy Rodman released her cover version on her 1987 album, A Place Called Love, and also issued it as a single, which peaked at number five on the Hot Country Songs chart.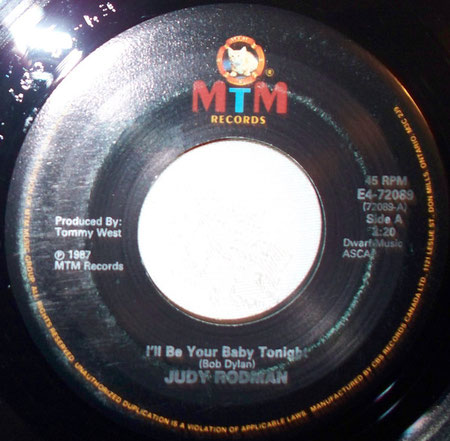 Judy Rodman - I'll Be Your Baby Tonight Lyrics
Close your eyes, close the door
You don't have to worry anymore
I'll be your baby tonight
Shut the lights, shut the shade
You don't have to be afraid
I'll be your baby tonight
That mockingbird's gonna sail away
We're gonna forget it
That big fat moon is gonna shine like a spoon
But we're gonna let it
You won't regret it
Kick your shoes off, do not fear
Bring that bottle over here
I'll be your baby tonight
Well, that mockingbird's gonna sail away
We're gonna forget it
That big fat moon is gonna shine like a spoon
But we're gonna let it
Baby, you won't regret it
Kick your shoes off, do not fear
Bring that bottle over here
I'll be your baby
I'll be your baby
I'll be your baby tonight
Close your eyes, close the door
Don't you worry anymore