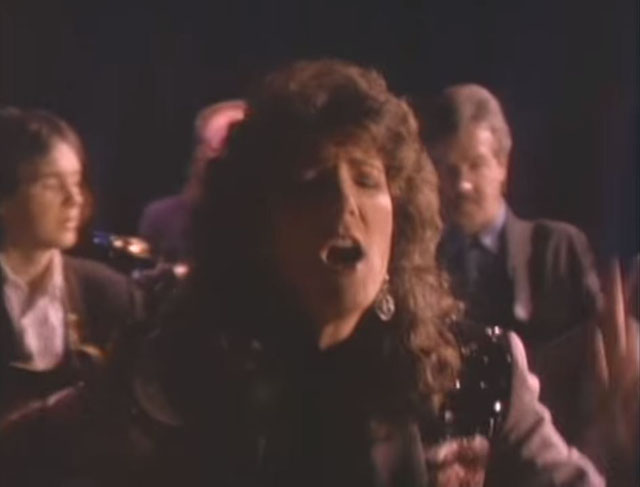 Kathy Mattea performs "Come From The Heart"
"Come from the Heart" is a country music song written by Richard Leigh and Susanna Clark and published in 1987. It is most known through the 1989 single by Kathy Mattea, released in conjunction with her album Willow in the Wind, though the song was first recorded and released on the 1987 Don Williams album Traces and also released in 1988 by Clark's husband on his album Old Friends.
Mattea's single was her third number one on the country chart, spending 14 weeks on that chart including a single week at the top.
Hard Working Americans (with front man Todd Snider) recorded the song in 2014 as a duet with Rosanne Cash.
Kathy Mattea - Come From The Heart lyrics
My daddy told me when I was a young girl
A lesson he learned, it was a long time ago
If you want to have someone to hold onto
You're gonna have to learn to let go
You got to sing like you don't need the money
Love like you'll never get hurt
You got to dance like nobody's watchin'
It's gotta come from the heart
If you want it to work
Now here is the one thing I keep forgettin'
When everything is falling apart
In life as in love, you know I need to remember
There's such a thing as trying too hard
You got to sing like you don't need the money
Love like you'll never get hurt
You got to dance like nobody's watchin'
It's gotta come from the heart
If you want it to work
You got to sing sometimes like you don't need the money
Love sometimes like you'll never get hurt
You got to dance, dance, dance like nobody's watchin'
It's gotta come from the heart if you want it to work