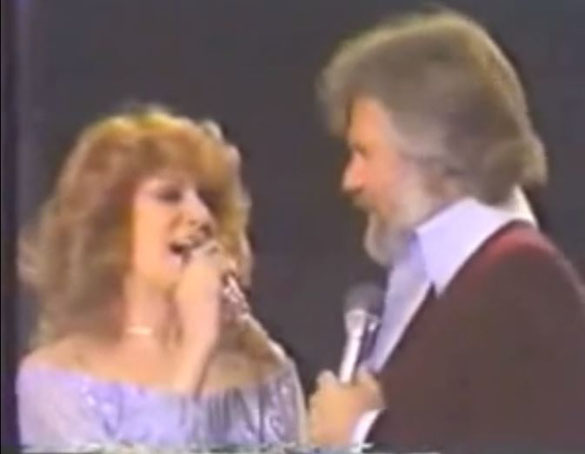 Kenny Rogers And Dottie West performs "Everytime Two Fools Collide'Live Video
Every Time Two Fools Collide is a duet album by country music singers Kenny Rogers and Dottie West.
This was the duo's first album together. This was after Rogers entered the country market a couple of years back with his massive country pop crossover hit "Lucille" in spring of 1977, followed by a string of more big crossover hits. West, on the other hand, was struggling to keep afloat as a country singer, and needed help to bring her career back to where she was in the early part of the decade. Together, they recorded and released this album in 1978, and it was certified gold by the RIAA. The album spawned two big country hits: the title track went to number 1 (see the "Every Time Two Fools Collide" song article), followed up by the #2 hit "Anyone Who Isn't Me Tonight". The album went to number 1 on the Top Country albums chart for two weeks, and went to #186 on the Billboard 200. It has sold over one million copies worldwide.
Kenny Rogers And Dottie West Everytime Two Fools Collide lyrics
You want things your way
And I want them mine
And now we don't know
Just where to draw the line
How can love survive
If we keep choosing sides
And who picks up the pieces
Every time two fools collide
You lay the blame on me
And I put the blame on you
But why do we keep finding faults
In everything we do
And how long can we keep right and wrong
So cut and dried
And who picks up the pieces
Every time two fools collide
We can save our love
We still have the time
Oh, I know there must be a way
That we still haven't tried
To keep our hearts from breaking
Every time two fools collide
To keep our hearts from breaking
Every time two fools collide