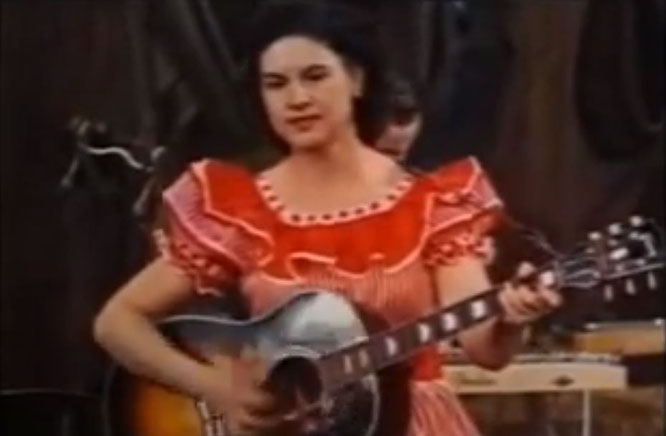 Kitty Wells performs "There's poison in your heart" .Live Stars Of The 50's
Apr 8, 1955,Kitty Wells records "There's Poison In Your Heart" at the Bradley Studio on Hillsboro Road in Nashville.
Ellen Muriel Deason (August 30, 1919 – July 16, 2012), known professionally as Kitty Wells, was an American pioneering female country music singer. She broke down a female barrier in country music with her 1952 hit recording, "It Wasn't God Who Made Honky Tonk Angels" which also made her the first female country singer to top the U.S. country charts, and turned her into the first female country star. Her Top 10 hits continued until the mid-1960s, inspiring a long list of female country singers who came to prominence in the 1960s.
Kitty Wells There's Poison in Your Heart Lyrics
Once I loved you darling and it thrilled me through and through
I must admit I wanted only you
Your kisses left me restless when you said we'd never part
Your lips are sweet as honey but there's poison in your heart
The way that you two timed is a sin and it's a shame
You even said you'd like to change my name
You vowed that you'll be faithful but you lied right from the start
Your lips are sweet as honey but there's poison in your heart
Maybe I'll find that faded kind can let me love again
Then I'll forget my fickle dreams of you
It's just too bad we've never had an even-steven start
Your lips are sweet as honey but there's poison in your heart