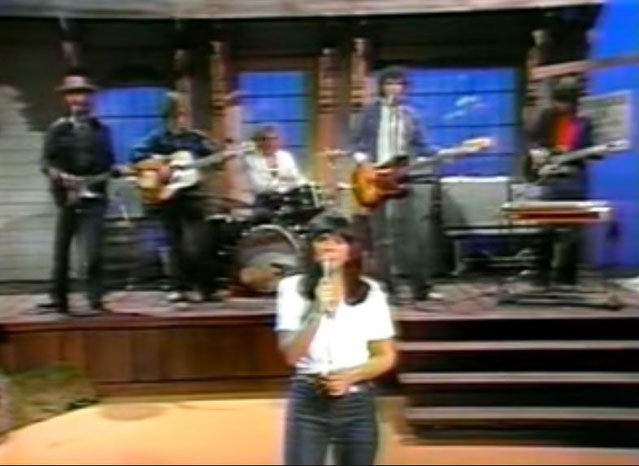 Linda Ronstadt performs "When Will I be Loved"
"When Will I Be Loved" is a classic popular song written by Phil Everly of the Everly Brothers, who had a US top ten hit with it in 1960. Linda Ronstadt covered the song in 1975, and her version was an even bigger hit in the US peaking at No. 2.
The song had its highest profile when Linda Ronstadt covered it on her album Heart Like A Wheel. This version rearranges the verses of the Everly Brothers original, transposing the first and fourth verses. Capitol Records was reportedly unsure whether to release "When Will I Be Loved" or "You're No Good" as the lead 45 off of Heart Like a Wheel, finally deciding to issue "You're No Good" as the premier single. "When Will I Be Loved" was issued as the second single (in March 1975) and hit number 2 on the Billboard Hot 100 in June of that year, as well as number 1 in Cash Box; only the chart dominance of the year's biggest hit, "Love Will Keep Us Together" by Captain & Tennille, prevented Ronstadt from having consecutive number 1 hit singles on the Hot 100.Billboard did afford a number 1 ranking to "When Will I Be Loved" on its C&W chart.
As Ronstadt's "When Will I Be Loved" descended the charts, its B-side, a remake of Buddy Holly's "It Doesn't Matter Anymore", garnered enough airplay to chart at number 47 Pop, number 20 Adult Contemporary, and number 54 Country.
Linda Ronstadt - When Will I be Loved Lyrics
I've been cheated, been mistreated
When will I be loved
I've been put down, I've been pushed 'round
When will I be loved
When I find a new man that I want for mine
Always breaks my heart in two, it happens every time
I've been made blue, I've been lied to
When will I be loved
When I find a new man that I want for mine
Always breaks my heart in two, it happens every time
I've been cheated, been mistreated
When will I be loved
When will I be loved
Tell me when will I be loved