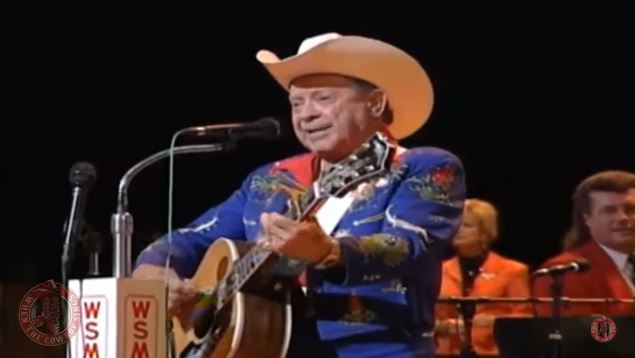 Little Jimmy Dickens plays Country Boy  on Grand Ole Opry.
This song is by Little Jimmy Dickens and appears on the album I'm Little, But I'm Loud: The Little Jimmy Dickens Collection (1996).
Little Jimmy Dickens Country Boy Lyrics
Now, I'm just a simple guy
But there's one thing sure as shootin'
I hate those folks that think that they're
So doggone high fa lutin
I'd be the same in Hollywood
Or right in my own kitchen
I believe in fussin' when you're mad
And scratchin' when you're itchin'.
I'm a plain, old country boy
A corn-bread lovin' country boy
I raise cain on Saturday
But I go to church on Sunday
I'm a plain, old country boy
A corn-bread lovin' country boy
I'll be lookin' over that old grey mule
When the sun comes up on Monday.
Where I come from, opportunities, they never were too good
We never had much money, but we done the best we could
Ma doctored me from youngin-hood, with Epson salts and Iodine
Made my diapers out of old feed sacks, my 'spenders out of plow lines.
Every time the preacher called, Ma always fixed a chicken
If I'd reach for a drumstick, I was sure to get a lickin'
She always saved two parts for me, But I had to shut my mouth
T'was the gizzard and the North end of a chicken flyin' South.