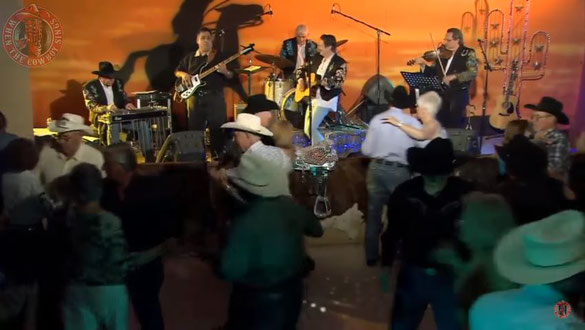 Lonnie Spiker performs (Eyes As Big As Dallas)"Live on TruCountry Show.
Let's talk Honky Tonk! Lonnie Spiker has captured the true honky tonk sound, and even though he's a transplanted Texan, his roots are deep in the Texas sound. Influenced heavily by the sounds of Johnny Bush (who appears on one of Lonnie's albums) and polished by the country music traditions of both Texas and Nashville, Spiker offers two fabulous discs here. His 2002 release "MY FUTURE AIN'T WHAT IT USED TO BE" is a collection of co-writes that showcase Spiker's smooth delivery and masterful writing skills.
Expertly produced and flawlessly performed, the album helped solidify Spiker as a true mainstay talent in country music. Songs like "Ft. Worth" and "The Cows Are Coming Home" let you experience the Texas-Tennessee experience the Texas Tennessee connection in an exemplary fashion. The 2005 release "UNAPOLOGETICALLY HONKY TONK" is an all-but-one cover album containing songs by some fantastic writers. Johnny Bush appears with Spiker on this album in what Spiker calls the "fulfillment of a life long dream." The disc is a continuation of Spiker's vocal talents surrounded by a second round of flawless performances from some of the best pickers available.
Wynn Stewart Eyes As Big As Dallas lyrics
She came on as strong as a south Texas wind
She was nobody's lover, just everybody's friend
She had everything that any man could need
I found here in Laredo, she's like a Texas Tornado
And she had eyes as big as Dallas for me
They said trying to love her is like taming the wind
But I knew she wasn't wild, she just never gave in
She just wanted to live and remain free
I met her in Laredo, she's like a Texas tornado
And she had eyes as big as Dallas for me
They said trying to love her is like taming the wind
But I knew she wasn't wild, she just never gave in
She just wanted to live and remain free
I found her in Laredo, she's like a Texas tornado
And she's got eyes as big as Dallas for me
She's got eyes as big as Dallas for me