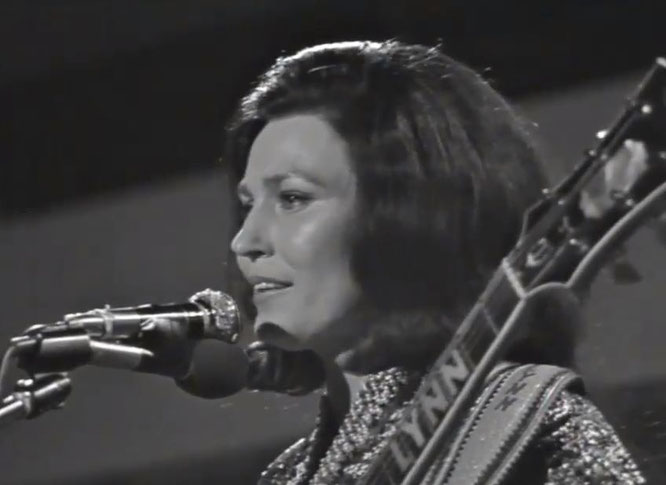 Loretta Lynn performs "How Great Thou Art"live Video on Oslo.
From Album Hymns 1965
Hymns is the fifth studio album by American country music singer-songwriter Loretta Lynn. It was released on November 15, 1965, by Decca Records.
The album consists of 12 gospel and inspirational songs that were either popular over the years or were written by Lynn herself for this album. Well known Christian songs such as "How Great Thou Art" and "In the Sweet By and By" appear on the album.
It was reissued by MCA Records in 1973, after Decca's consolidation into the MCA label. It was reissued on CD by MCA Special Products in 1991,then again by King Records in 1998. The King release features a different track running order than the Decca/MCA issues
Loretta Lynn How Great Thou Art lyrics
Oh Lord my God when I in all some wonder
Considered all the worlds Thy hands have made
I see the stars I hear the roaring thunder Thy art throughout the universe displayed
Then sings my soul Thy save dear God to Thee
How great Thou art how great Thou art
Then sings my soul...
[ ac.guitar ]
When Christ shall come with shouts of acclamation
To take me home what joy shall fill my heart
Then I shall bow in humble adoration and there proclaim my God how great Thou art
Then sings my soul...