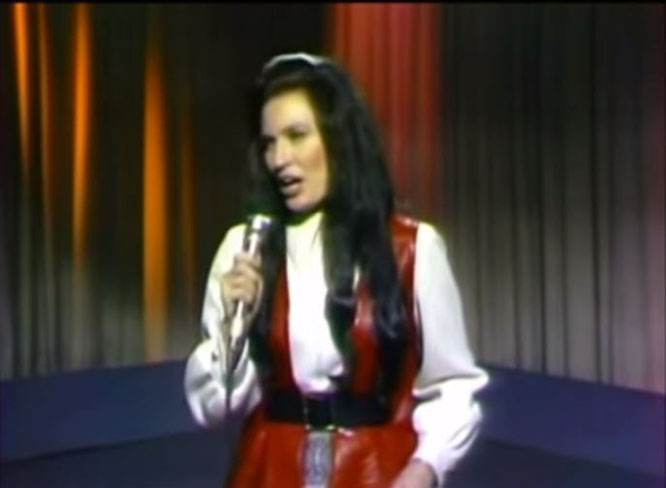 Loretta Lynn performs "The Other Woman"Live Video.
"The Other Woman" was recorded at the Columbia Recording Studio on January 9, 1963. Located in Nashville, Tennessee, the session was produced by renowned country music producer Owen Bradley. Also included on the session was background vocal group The Jordanaires.
"The Other Woman" reached number thirteen on the Billboard Hot Country Singles survey in 1963. The song became her second hit single under the Decca recording label. "Success" was included on her debut studio album in 1963, Loretta Lynn Sings.
Loretta Lynn The Other Woman Lyrics
I'd like to introduce myself
I'm the other woman the other woman in your husband's life
The whole town's buzzin' bout us and our stolen moments
They're callin' you the true and faithful wife
But you gave him the right to seek that other woman
And you know who was first to cheat on who
I just accepted love from him you never wanted
The other woman didn't steal from you
[ steel ]
Now everybody's blaming me I'm the other woman
But who are they to judge who's wrong or right
Their whispers might be different if they knew what I know
The husband still beats you home ever night
But you gave him the right...