Rreached number ten on the Billboard Hot Country Singles survey in 1970. Additionally, the song peaked at number six on the Canadian RPM Country Songs chart during this same period. It was included on her studio album, We've Come a Long Way Baby (1978)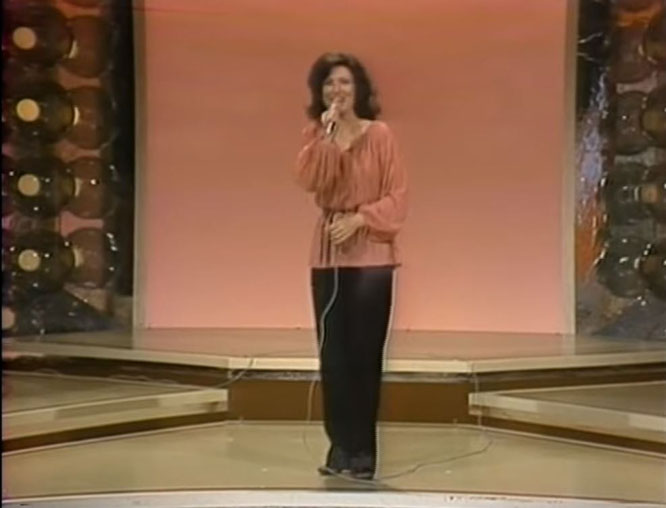 Loretta Lynn performs "We've Come A Long Way Baby",Live on That Nashville Music
"We've Come a Long Way Baby" is a song written by L.E. White and Shirl Milete that was originally performed by American country music artist Loretta Lynn. It was released as a single in October 1978 via MCA Reco"We've Come a Long Way Baby" was recorded at the Bradley's Barn on June 29, 1976. Located in Mount Juliet, Tennessee, the session was produced by renowned country music producer Owen Bradley. Two additional tracks were recorded during this session.
"We've Come a Long Way Baby" reached number ten on the Billboard Hot Country Singles survey in 1970. Additionally, the song peaked at number six on the Canadian RPM Country Songs chart during this same period. It was included on her studio album, We've Come a Long Way Baby (1978)
Loretta Lynn We've Come A Long Way Baby lyrics
Well, I'm a good ol' girl an' I would like to please every way I can
I've loved you an' I've always let you have the upper hand
How come you think you're so smart, an' I'm the weaker s**?
There ain't a man alive can match a woman, trick for trick
We've come a long way, baby
All the way to Hollywood from Arkansas
We've come a long way, baby
Second class don't turn me on at all
Well, I don't wanna a wall to paint, but I'm a-gonna have my say
From now on, lover-boy, it's fifty-fifty, all the way
Up to now I've been an object made for pleasin' you
Times have changedaand I'm demanding satisfaction too
We've come a long way, baby
All the way to Hollywood from Arkansas
We've come a long way, baby
Second class don't turn me on at all
We've come a long way, baby
All the way to Hollywood from Arkansas
We've come a long way, baby
Second class don't turn me on at all