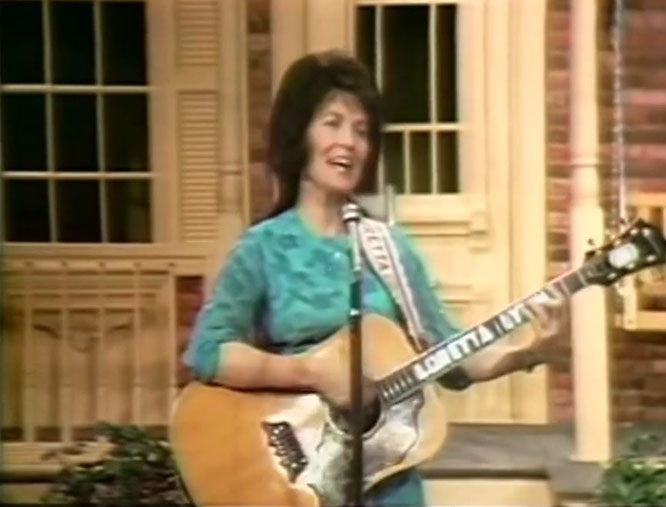 Loretta Lynn performs "Wine, Women, and Song"live Video.
"Wine, Women and Song" is a song written by Betty Sue Perry that was originally recorded by American country artist Loretta Lynn. It was released as a single in April 1964 via Decca Records.
"Wine, Women and Song" was recorded at the Columbia Recording Studio on February 26, 1964. Located in Nashville, Tennessee, the session was produced by renowned country music producer Owen Bradley. Three additional tracks were recorded during this session, including the single's B-side, "This Haunted House".
"Wine, Women and Song" reached number three on the Billboard Hot Country Singles survey in 1963. The song became her third top ten single under the Decca recording label. "Wine, Women and Song" was Lynn's biggest hit single up until this point in 1964. It was included on her second studio album, Before I'm Over You (1964)
Loretta Lynn Wine Women And Song Lyrics
Well I'm at home a workin' and a slavin' this way
You're out of misbehavin' spendin' all of your pay on wine women and song
Well I'm a makin' bed you're out a makin' time
You robbed my piggy bank and spent my last thin dime on wine woman and song
Well one of these nights you gonna come home you find it's comin' home to you
You see what you've done and what's good for one it's also good for two
When you in the doghouse with the mingy ole pup
You may start to thinkin' and a givin' up your wine women and song
[ piano ]
Well one of these nights...