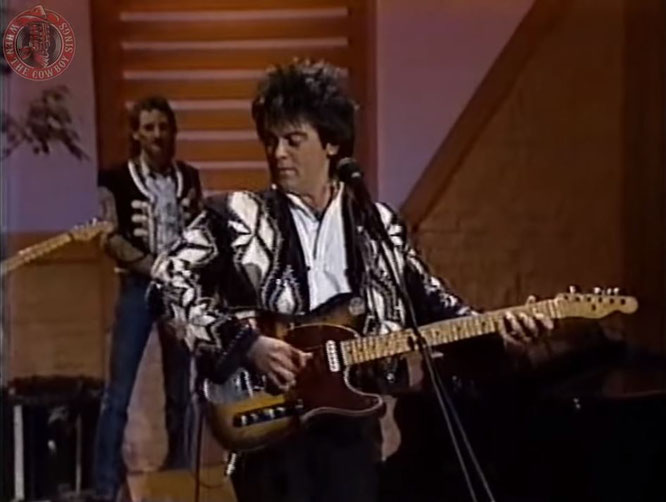 Marty Stuart performs "Busy Bee Cafe"
RBusy Bee Cafe is the second solo album of country singer Marty Stuart. Unlike his debut solo album, this project contains original material by Stuart, including the title track, 'Boogie For Clarence' and 'Long Train Gone'.
The album also pays tribute to the people with whom Stuart honed his craft as a musician; with songs written by Lester Flatt, Earl Scruggs, Bill Monroe, and Johnny Cash (Cash appears as a guest performer on 'One More Ride', 'Hey Porter' and 'Get In Line, Brother'), as well as Stuart's own 'Boogie For Clarence', which was written for country guitar icon Clarence White. Marty would later make another tribute to White on his 2010 album Ghost Train: The Studio B Sessions with the instrumental track 'Hummingbyrd', which was recorded with White's Fender Telecaster which he Purchased from Clarence's daughter Micheller Jason Ankeny of Allmusic praised the album as "a loose, jam-oriented record"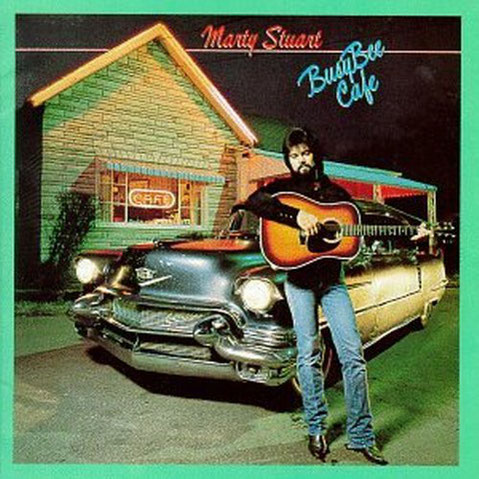 Marty Stuart - Busy Bee Cafe Lyrics
Well if you're down in Mississippi, where the livin's slow
And you're just standin' on the corner, wonderin' which way to go
Just take a walk across town, to Beacon and Bay
Now you're right in front of the Busy Bee Cafe
Well there's Old Uncle Furry, he's a sittin' on the side
If you will talk to him just right, he might play you some of his slide guitar
He's got shoe shine's a-pumpin', five dollars a day
And it's all goin' on at the Busy Bee Cafe
It's just a good time, no crime, mighty fine, have a nice day
I see Lavala in the corner, speedin' her young life away
I've heard that jukebox play "High Heel Sneakers" twenty times a day
But when night rolls around, they move it out of theway
"Cause Footes and the boys, they come to town to play, 'til the break of day
Makin' everybody feel good at the Busy Bee Cafe
It's just a good time, no crime, mighty fine, have a nice day
I see Lavala in the corner, speedin' her young life away
If you're down in Mississippi, where the livin's slow
And you're just standin' on the corner, wonderin' which way to go
Just take a walk across town, to Beacon and Bay, yeah
Now you're right in front of the Busy Bee Cafe
Well, now you're right in front of the Busy Bee Cafe