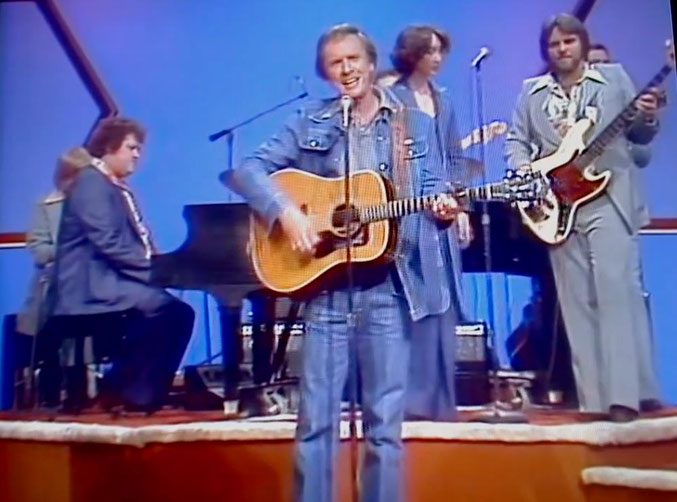 "Good Woman Blues" is a song written by Ken McDuffie and recorded by American country music artist Mel Tillis. It was released in September 1976 as the second single from the album Love Revival. "Good Woman Blues" was Mel Tillis' second number one on the country chart. The single stayed at number one for two weeks and spent a total of twelve weeks on the country chart.
Lonnie Melvin Tillis (August 8, 1932 – November 19, 2017) was an American country music singer and songwriter. Although he recorded songs since the late 1950s, his biggest success occurred in the 1970s, with a long list of Top 10 hits.
Tillis' biggest hits include "I Ain't Never", "Good Woman Blues", and "Coca-Cola Cowboy". On February 13, 2012, President Barack Obama awarded Tillis the National Medal of Arts for his contributions to country music.He also won the Country Music Association Awards' most coveted award, Entertainer of the Year.
Mel Tillis Good Woman Blues lyrics
My name you will find on the tail of my shirt
I'm a Tennessee hustler never do worse
I kiss a different woman with the fall of each dew
Always a-singing these good woman blues
I've been playing music back in Tennessee
Lot of women there lord they think the world of me
Memphis and Nashville, Chattanooga too
Always a-singing these good woman blues
Good woman blues lord they never get me down
Too many women always around
I strike like the lightning and bringing good news
Always a-singing these good woman blues
Well a woman in Dallas she's on my mind
Texas women are the tie-me-down kind
I just keep on walking with my traveling shoes
Always singing these good woman blues
Well sunny California I can hear you call
Got more women there than a freight train can haul
Your warm red wine and your sun is good news
Always a-singing these good woman blues
Good woman blues lord they never get me down
Too many women always around
I strike like the lightning and bringing good news
Always a-singing these good woman blues