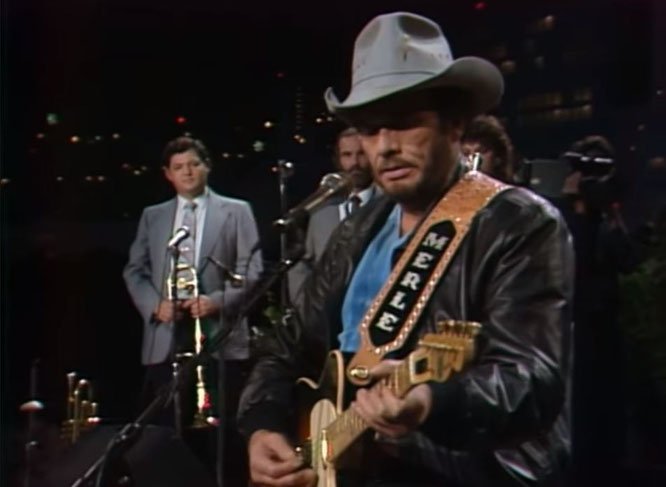 "Mama Tried" is a song written and recorded by American country music artist Merle Haggard and The Strangers. It was released in July 1968 as the first single and title track from the album Mama Tried. The song became one of the cornerstone songs of his career. It won the Grammy Hall of Fame Award in 1999, and was selected for preservation in the National Recording Registry due to its "cultural, historic, or artistic significance" on March 23, 2016, just 14 days before Haggard's death.
.
Merle Haggard - Mama Tried lyrics
The first thing I remember knowing,
Was a lonesome whistle blowing,
And a young un's dream of growing up to ride,
On a freight train leaving town,
Not knowing where I'm bound,
And no one could change my mind but Mama tried
One and only rebel child,
From a family, meek and mild,
My Mama seemed to know what lay in store
Despite my Sunday learning,
Towards the bad, I kept turning
'Til Mama couldn't hold me anymore
I turned twenty-one in prison doing life without parole.
No one could steer me right but Mama tried, Mama tried
Mama tried to raise me better, but her pleading, I denied
That leaves only me to blame 'cause Mama tried
Dear old Daddy, rest his soul,
Left my Mom a heavy load,
She tried so very hard to fill his shoes
Working hours without rest,
Wanted me to have the best
She tried to raise me right but I refused
I turned twenty-one in prison doing life without parole
No one could steer me right but Mama tried, Mama tried,
Mama tried to raise me better, but her pleading, I denied
That leaves only me to blame 'cause Mama tried