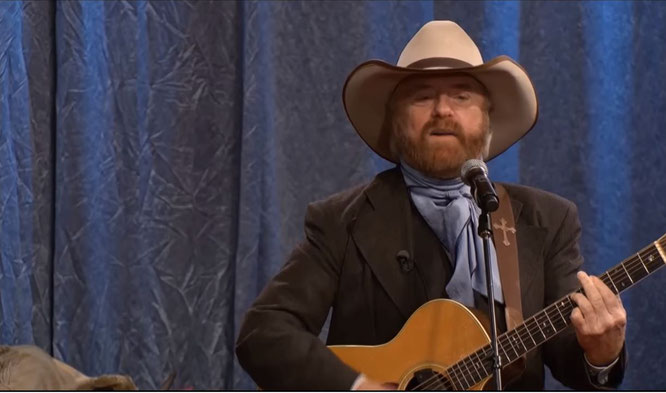 Michael Martin Murphey performs Wildfire"live on Larry's Country Diner.
"Wildfire" is a classic song written by Michael Martin Murphey and Larry Cansler. It was originally recorded by Murphey, who had yet to add his middle name to his recorded work, and appears on his gold-plus 1975 album Blue Sky – Night Thunder.
Released in February 1975, as the album's lead single, "Wildfire" became Murphey's highest-charting Pop hit in the United States. The somber story song hit #2 in Cash Box and #3 on the Billboard Hot 100 chart in June 1975. In addition, it hit the top position of the Billboard Adult Contemporary chart, displacing "Love Will Keep Us Together".
The single continued to sell, eventually receiving platinum certification from the RIAA, signifying sales of over two million US copies. Members of the Western Writers of America chose it as one of the Top 100 Western songs of all time.
Michael Martin Murphey Wildfire lyrics
She comes down from Yellow Mountain
On a dark, flat land she rides
On a pony she named Wildfire
With a whirlwind by her side
On a cold Nebraska night
Oh, they say she died one winter
When there came a killing frost
And the pony she named Wildfire
Busted down its stall
In a blizard he was lost
She ran calling Wildfire
She ran calling Wildfire
She ran calling Wildfire
By the dark of the moon - I planted
But there came an early snow
There's been a hoot-owl howling by my window now
For six nights in a row
She's coming for me I know
And on Wildfire we're both gonna go
We'll be riding Wildfire
We'll be riding Wildfire
We'll be riding Wildfire
On Wildfire we're gonna ride
Gonna leave sodbustin' behind
Get these hard times right on out of our minds
Riding Wildfire